Statin use associated with decreased risk of glaucoma: JAMA Ophthalmology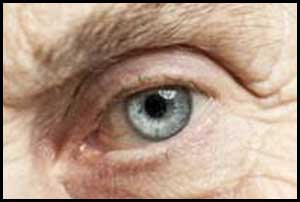 USA: Statins are cholesterol-lowering drugs prescribed for the prevention and treatment of cardiovascular disease. A recent study in the journal JAMA Ophthalmology has found that higher cholesterol levels in adults aged 40 and older are associated with a higher risk of glaucoma, while the use of statin for 5 years or more decreases glaucoma risk compared with no use of statin.
Previous studies have established a relationship between statin use and lower risk of glaucoma, however, results are conflicting and not much is known about the association between high levels of cholesterol and primary open-angle glaucoma (POAG). Jae H. Kang, Department of Medicine, Brigham and Women's Hospital, Harvard Medical School, Boston, Massachusetts, and colleagues conducted the study to assess the association of elevated cholesterol levels and statin use with incident POAG.
Data for this population-based cohort study came from more than 136,000 adults who participated in three national study groups and provided information on their statin use and cholesterol levels over 15 years.
Also Read: Eye drops with Turmeric-derivative may be new treatment of glaucoma
Key findings of the study include:


Among the 136 782 participants in the 3 cohorts (113 702 women and 23 080 men), 886 incident cases of POAG were identified.


Every 20-mg/dL increase in total serum cholesterol was associated with a 7% increase in the risk of POAG.


Any self-reported history of elevated cholesterol was also associated with a higher risk of POAG.


A history of any statin use was associated with a 15% lower risk of POAG.


Use of statins for 5 or more years vs never use of statins was associated with a 21% lower risk of POAG.


The association between use of statins for 5 or more years vs never use of statins and risk of POAG was more inverse in those who were older.


Also Read: 15 minutes laser is new first line treatment of Glaucoma
"The potential mechanisms by which statins may lower the risk of glaucoma include intraocular pressure (IOP)-lowering and neuroprotective mechanisms. Statins affect the activities of myosin II adenosine triphosphatase and ρ kinase in the trabecular meshwork that increase nitric oxide production and aqueous outflow facility, which may lead to some IOP lowering. Also, greater production of nitric oxide would increase the blood flow to the optic nerve," explain the authors.
"The study had limitations of imprecise exposures based on self-recall and possible chance findings, therefore, further studies are warranted to confirm these results, especially given the widespread use of statins in older persons at particular risk for POAG," they concluded.
For detailed study follow the link:
doi:10.1001/jamaophthalmol.2019.0900
Source : With inputs from JAMA Ophthalmology