15 minutes laser is new first line treatment of Glaucoma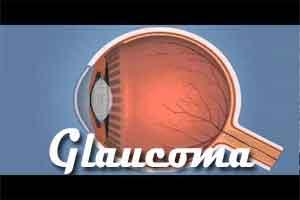 A 15 minutes laser procedure known as selective laser trabeculoplasty is the new first line treatment of glaucoma.
According to a new study, using a laser-based treatment on newly diagnosed cases of glaucoma is more effective cost and success wise than the current method of using intraocular pressure lowering eye drops.The report, which appears in the Lancet, says the laser technique – known as selective laser trabeculoplasty or SLT – should replace the prescribing of eye drops, the current favoured way to treat glaucoma.
Glaucoma is one of the world's leading causes of blindness. In the UK, it affects about 2% of the population over the age of 40 and is most often triggered when tubes in the eye become blocked, preventing fluid from draining from the eye properly. The rise in intra ocular pressure can damage the optic nerve leading to blindness.
There are a number of side-effects associated with the drops include increased risks of developing eye cataracts in later life, as well as a reduced pulse rate and fatigue.But Physicians' habits die hard, and the simplistic algorithm of giving drops first, then laser, then surgery is engrained in practice and teaching.
The researchers at Moorfields Eye Hospital NHS Foundation Trust and UCL Institute of Ophthalmology carried out a three-year trial,.In the largest ever trial of its kind,in all 718 patients newly-diagnosed with glaucoma or ocular hypertension were assigned one of two treatment pathways.
One pathway was the current standard treatment of administering eye drops designed to lower intraocular pressure (IOP) and the other involved a procedure called selective laser trabeculoplasty (SLT), a quick procedure which is done in the clinic using anaesthetic eye drops and which lowers IOP by using lasers to increase the ease with which fluid can leave the eye.
Patients who received laser treatment were more regularly at the target IOP. There was also less chance of treatment escalation being required and a lower need for both glaucoma surgery and cataract extractions than was required by patients who received the eye drops.
The efficacy of laser trabeculoplasty as treatment for open-angle glaucoma is established .It was considered as first-line treatment in 1990 in the Glaucoma Laser Trial.It showed that in patients with newly diagnosed primary open-angle glaucoma, argon laser trabeculoplasty was an effective and safe first-line therapy compared to topical timolol.
Selective laser trabeculoplasty, which has the advantage of causing less target tissue disruption, superseded argon laser trabeculoplasty as the laser treatment of choice.
Randomised trials compared selective laser trabeculoplasty and latanoprost,and established selective laser trabeculoplasty as a safe and effective first-line treatment.