Spinach,Beetroot consumption prevents Macular degeneration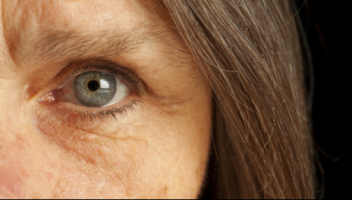 A new of its kind study published in the Journal of the Academy of Nutrition and Dietetics reports that consumption of nitrate-rich vegetables primarily found in spinach and beetroot may help prevent age-related macular degeneration(AMD), the most common leading cause of vision loss across the globe in elderly.
Bamini Gopinath and associates conducted a longitudinal cohort study conducted from 1992-1994 to 2007-2009 to investigate the temporal association between dietary nitrate intake (from both vegetable and nonvegetable sources) and the 15-year incidence of AMD, independent of potential confounders.
The Blue Mountains Eye Study included more than 2000 study participants from a region west of Sydney, Australia. The participants were followed for 15 years. The primary outcome was the incidence of AMD.
Read Also: Nutritional supplements may reduce risk of Age Related Macular Degeneration: Study
The study found that those who consumed between 100 to 142 mg of vegetable nitrates each day had a 35 percent lower risk of developing early age-related macular degeneration than people who ate less than 69 mg of vegetable nitrates each day. However, the research did not show any additional benefits for people who exceeded 142mg of dietary nitrate each day.
Spinach has approximately 20mg of nitrate per 100g, while beetroot has nearly 15mg of nitrate per 100g.
Read Also: Mediterranean Diet protects against age-related macular degeneration
"This is the first time the effects of dietary nitrates on macular degeneration risk has been measured," said lead researcher Bamini Gopinath. "If our findings are confirmed, incorporating a range of foods rich in dietary nitrates - like green leafy vegetables and beetroot - could be a simple strategy to reduce the risk of early macular degeneration," he added.
Macular degeneration is a medical condition which may result in blurred or no vision in the center of the visual field. Initially, there are often no symptoms but as time passes by, some people experience a gradual worsening of vision that may affect one or both eyes. Though it does not result in complete blindness, loss of central vision can make it hard to recognize faces, drive, read, or perform other activities of daily life. The symptoms generally appear after 50 years of age.
For reference log on to https://doi.org/10.1016/j.jand.2018.07.012
Source : With inputs from Journal of the Academy of Nutrition