Solriamfetol improves wakefulness in Sleep Apnea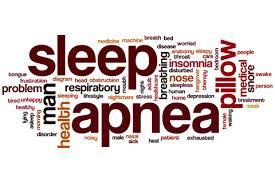 Solriamfetol therapy improved wakefulness and sleepiness measures in patients with excessive sleepiness due to obstructive sleep apnea (OSA).
The study published in the American Journal of Respiratory and Critical Care Medicine has reported that improvements have been found in the Maintenance of Wakefulness Test sleep latency and Epworth Sleepiness Scale score with all solriamfetol doses.
Read Also: Untreated Sleep apnea doubles risk of high BP
Paula K. Schweitzer and associates conducted a double-blind, randomized, placebo-controlled study to evaluate the efficacy and safety of solriamfetol (JZP-110), a selective dopamine and norepinephrine reuptake inhibitor with robust wake-promoting effects, for the treatment of excessive sleepiness in participants with obstructive sleep apnea with current or prior sleep apnea treatment.
The researchers randomly assigned 459 patients to solriamfetol (doses: 37.5, 75, 150, and 300mg) or placebo for 12 weeks for treatment of excessive sleepiness due to OSA.
The study found that co-primary endpoints (Maintenance of Wakefulness Test sleep latency and Epworth Sleepiness Scale score) were met at all solriamfetol doses, with dose-dependent effects observed at week 1 maintained over the study duration. All doses except 37.5 mg resulted in higher percentages of participants reporting improvement on Patient Global Impression of Change (key secondary endpoint). Adverse events were reported in 47.9% of placebo and 67.9% of solriamfetol treated participants;
Read Also: Slow-Release morphine safe for some obstructive sleep apnea patients
Five participants experienced serious adverse events but none were deemed related to study drug. The most common observed adverse events with solriamfetol were a headache, nausea, decreased appetite, anxiety, and nasopharyngitis.
"These results suggest that solriamfetol may be a potential therapeutic option for the treatment of impaired wakefulness and excessive sleepiness in individuals with OSA," write the authors.
The study concluded that Solriamfetol significantly increased wakefulness and reduced sleepiness in participants with obstructive sleep apnea and excessive sleepiness.
Source : With inputs from American Journal of Respiratory and Critical Care