................................ Advertisement ................................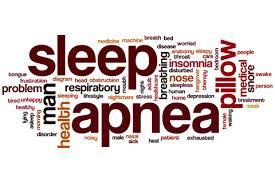 Patients with obstructive sleep apnea(OSA) had a three to four-fold higher risk of difficult intubation or mask ventilation or both when compared to non-OSA patients reports the findings of a systematic review and meta-analysis published in the journal Plos One.
OSA is considered to be an important risk factor for difficult airway management. Difficult airway can come in the form of either difficult intubation, or mask ventilation, or a combination of both. Although the incidence of difficult intubation and failed intubation is very low, it can contribute to increased risk of airway trauma, rapid desaturation, laryngeal injuries, unexpected intensive care unit admission, and death.
Read Also: Sleep apnea patients at increased risk of gout
................................ Advertisement ................................
"Along with several other societies, the American Society of Anesthesiologists has already produced a consensus statement saying that necessary precautions should be taken while securing the airway for patients with OSA," said Mahesh Nagappa, MD, an assistant professor of anesthesia and perioperative medicine at Western University's Schulich School of Medicine & Dentistry, in London, Ontario. "Nevertheless, we've never had a firm number from a meta-analysis in terms of an odds ratio to say what the risk of the difficult airway is in these patients."
Nagappa and his associates extracted the data from secondary sources published between 1946 and April 2017. Only those studies were included which reported at least one difficult airway event: difficult intubation, difficult mask ventilation, failed laryngeal mask airway (LM airway) insertion or surgical airway in the OSA and non-OSA groups. The researchers identified more than 4,400 potential articles, of which 16 met inclusion criteria.
................................ Advertisement ................................
Read Also: Obstructive sleep apnea more harmful for women's heart than men
The investigators revealed that with respect to difficult intubation, the meta-analysis found that OSA was associated with a 3.44-fold greater odds for the adverse event. Similarly, OSA patients were found to have a 3.39-fold greater risk for difficult mask ventilation than were their counterparts without OSA. Moreover, The odds of combined difficult intubation and difficult mask ventilation were 4.12-fold greater in OSA than non-OSA patients.
However, LM airway failure rates did not differ significantly between OSA and non-OSA patients. Meta-regression analysis adjusting for baseline confounding factors and subgroup analysis did not substantially change results.
"If I'm intubating a patient with either diagnosed or undiagnosed OSA, I would make my best attempt on the first attempt," said Dr. Nagappa.
"And since patients who receive intraoperative opioids have a risk of apnea in the PACU, I would opt for aggressive monitoring and have all the airway equipment ready in case the patient stops breathing. It can still be easy intubation, but when the patient desaturates, the whole scenario changes," he added.
For full information log on to
 https://journals.plos.org/plosone/article?id=10.1371/journal.pone.0204904
Vinay Singh joined Medical Dialogue as Desk Editor in 2018. He covers the medical speciality news in different medical categories including Medical guidelines, updates from Medical Journals and Case Reports. He completed his graduation in Biotechnology from AAIDU and did his MBA from IILM Gurgaon. He can be contacted at editorial@medicaldialogues.in . Contact no. 011-43720751
................................ Advertisement ................................