Sitafloxacin effective in multidrug-resistant Neisseria gonorrhoeae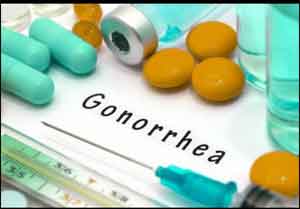 The newer-generation fluoroquinolone sitafloxacin, mostly used for respiratory tract infections in Japan, can have a high in vitro activity against N. gonorrhoeae, according to a recent study published in the journal APMIS.
Ceftriaxone is the drug of choice for clinicians for gonorrhea but the emergence of N. gonorrhoeae resistant to ceftriaxone has made the treatment very challenging and raised issues of concern. According to the World Health Organization (WHO), 78 million new cases of urogenital gonorrhea occur among adults annually.
The rise in ceftriaxone resistance has resulted in the initiation of dual therapy using ceftriaxone (200 to 500mg x 1 dose) and azithromycin (1gm to 2gm x 1 dose) but there are reports regarding the failure of this combination therapy.
Jonsson A and his associates investigated the sitafloxacin activity against a global gonococcal panel of 250 isolates cultured in 1991-2013, including multidrug-resistant geographically, temporally and genetically diverse isolates, and performed time-kill curve analysis for sitafloxacin. The susceptibility to sitafloxacin (agar dilution) and seven additional therapeutic antimicrobials (Etest) was determined.
The study found that Sitafloxacin was rapidly bactericidal, and the MIC range, MIC50, and MIC90 was ≤0.001-1, 0.125 and 0.25 mg/L, respectively. There was a high correlation between the MICs of sitafloxacin and ciprofloxacin. The isolates with high MICs for ciprofloxacin also had high MICs for sitafloxacin. However, the MIC distribution for sitafloxacin was substantially lower (<0.001 to 1mg/L) compared to ciprofloxacin (<0.002 to >32 mg/L). Although ciprofloxacin resistance mutations clearly increased the MICs of sitafloxacin, the authors emphasized that the MIC for sitafloxacin remained <1.0 mg/L despite many isolates having a MIC >32 mg/L for ciprofloxacin (n = 92).
Sitafloxacin was found to have a quick action against bacteria and was bactericidal. Three of the WHO reference strains were highly sitafloxacin susceptible. The WHO F (MIC <0.001 mg/L), WHO P (MIC = 0.002 mg/L) and WHO O (MIC = 0.004 mg/L) strains were rapidly killed at concentrations higher than the MIC. The fourth reference strain (WHO X) had an elevated MIC for sitafloxacin (0.5 mg/L); however, sitafloxacin's bactericidal activity was similar and as rapid as the highly susceptible strains when this concentration was exceeded
The study concluded that Sitafloxacin might be an option for particularly dual antimicrobial therapy of gonorrhea and for cases with ceftriaxone resistance or allergy. However, the authors feel that further in vitro and particularly in vivo evaluations of potential resistance, pharmacokinetics/pharmacodynamics and ideal dosing for gonorrhea, as well as randomized controlled clinical trials should be performed to have a better understanding of the efficacy of the drug.
For more reference log on to 10.1111/apm.12777
Source : With inpute from the journal APMIS