SGLT 1/2 inhibitor licogliflozin beneficial for NASH patients: AASLD 2019 Meeting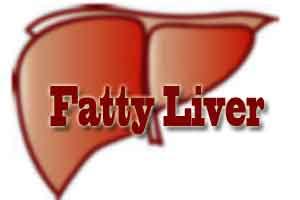 Treatment with licogliflozin, a dual inhibitor of sodium-glucose co-transporter 1/2, for 12 weeks in nonalcoholic steatohepatitis (NASH) patients led to an improvement in liver biochemistries, HbA1c, and liver fat content, according to a recent study.
The study was reported at the 2019 Liver Meeting of the American Association for the Study of Liver Diseases, held from November 8 – 12, 2019.
Nonalcoholic fatty liver disease (NAFLD) is common and can progress to a severe liver disease known as nonalcoholic steatohepatitis in people with type 2 diabetes. Despite the fact that NASH may progress to cirrhosis of the liver and liver cancer, there are no approved medications for treating NASH or NAFLD. NAFLD occurs in roughly 20 percent of non-obese persons and in more than 60 percent of obese persons.
Licogliflozin is an inhibitor of sodium-glucose cotransporters 1 and 2, which inhibits glucose absorption from gut and reabsorption from kidney.
A previous study, published in the journal Diabetes, Obesity and Metabolism, has shown Licogliflozin treatment to be beneficial for weight loss in obese patients with type 2 diabetes
In the recent study Stephen A Harrison, Pinnacle Clinical Research, San Antonio, Texas, and colleagues set out to demonstrate the safety, tolerability, and efficacy of licogliflozin in patients with either histologically confirmed nonalcoholic steatohepatitis or a phenotype suggestive of the disorder.
A total of 110 subjects were enrolled, 77 of whom completed placebo (n = 18), licogliflozin 30 mg (n = 25), and licogliflozin 150 mg (n = 34) and were included in the interim analysis.
The primary endpoint is the effect on alanine aminotransferase concentration after 12 weeks of treatment. Secondary endpoints include improvement in body weight, liver fat content, and aspartate transaminase among others.
Read Also: Beyond blood sugar control, SGLT2 inhibitors reduce kidney complications: Lancet
Key findings of the study include:


Participants suffered from histologically confirmed or phenotypic nonalcoholic steatohepatitis (defined as body mass index ≥27kg/m2 in non-Asians or ≥23 kg/m2 in Asians, alanine aminotransferase ≥50 [males] or ≥35 [females] and type 2 diabetes) who received daily oral licogliflozin at 150 or 30 mg or placebo in a 2:2:1 ratio for 12 weeks.


Treatment with licogliflozin at 150 and 30 mg resulted in a 27% (17.2 U/L, P = .036) and 19% (11.1 U/L, difference not significant) placebo-adjusted reduction in serum alanine aminotransferase concentrations, respectively.


A similar reduction in aspartate transaminase of 30% and 23 %, as well as 32% and 26% improvement in γ-glutamyl transferase at 150 and 30 mg doses, respectively, were observed.


Placebo-adjusted reductions in body weight at both doses (approximately 4%) and HbA1c (absolute change 150 mg, 30 mg, 0.81%) were seen.


The placebo-adjusted relative reduction in liver fat content was 22% and 10% (difference not significant) at 150 mg and 30 mg, respectively.


An absolute reduction in liver fat was 4.5% at 150 mg and 2.7% (difference not significant) at 30 mg.


The most common adverse event was diarrhea, reported by a similar number of subjects in the placebo (38.9%) and 30 mg (40%) groups, but at a higher rate in the 150-mg dose group (76.5%). Most reports of diarrhea (97.4%) were mild.


Read Also: Role of Daily aspirin in arresting fibrosis in fatty liver disease
Dr. Harrison concluded that licogliflozin was shown to be safe and tolerable. A total of 12 weeks of licogliflozin treatment led to dose-dependent improvements in liver biochemistries, HbA1c, and liver fat content.
"Studies of longer duration and in combination with drugs of different mechanisms of action will help define the role of licogliflozin as a therapeutic option for nonalcoholic steatohepatitis," wrote the authors.
Read the abstract here: LO7: LIK 066 (Licogliflozin), an SGLT1/2 Inhibitor, Robsutly Decreases ALT and Improves Markers of Hepatic and Metabolic Health in Patients with Non-Alcoholic Fatty Liver Disease: Interim Analysis of a 12-Week, Randomized, Placebo-Controlled, Phase 2a Study
Source : 2019 Liver Meeting of AASLD