Role of Daily aspirin in arresting fibrosis in fatty liver disease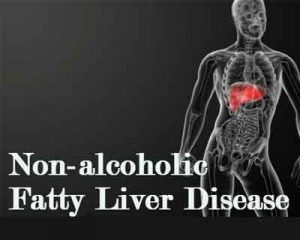 USA: Aspirin is an anti-inflammatory drug commonly used to relieve minor pains and to reduce fever. It is also and can be used as a blood thinner. New use of aspirin has been discovered by scientists.
Daily aspirin use may reduce severe histologic features of NAFLD (nonalcoholic fatty liver disease) and NASH (nonalcoholic steatohepatitis) and lower the risk for progression to advanced fibrosis with time, finds a recent study. The study is published in the journal Clinical Gastroenterology and Hepatology.
Nonalcoholic fatty liver disease affects about 25% of the adult population globally and is strongly associated with metabolic syndrome, affecting most patients who have dyslipidemia, obesity, or type 2 diabetes. Long-standing NAFLD and NASH can result in cirrhosis and its complications, including hepatocellular carcinoma.
Previous studies have linked aspirin to the prevention of fibrogenesis in fatty liver disease. The study by Kathleen E. Corey, Department of Medicine, Massachusetts General Hospital, Boston Massachusetts, and colleagues, is the first report of a prospective study to do so.
The study included 361 adults with biopsy-confirmed NAFLD who were enrolled in the Massachusetts General Hospital NAFLD Repository between 2006 and 2015. At baseline, 151 people were already on daily aspirin, for reducing the risk of primary or secondary risk of cardiovascular disease. The median duration of aspirin use was 2.5 years.
Read Also: Five Years of Regular Aspirin Use Helps Prevent Common Liver Cancer
Key findings of the study include:


Compared with non-regular use, daily aspirin use was associated with significantly lower odds of NASH (adjusted odds ratio, 0.68) and fibrosis (adjusted odds ratio, 0.54).


Among individuals with baseline F0–F2 fibrosis (n = 317), 86 developed advanced fibrosis over 3692 person-years.


Daily aspirin users had a significantly lower risk for developing incident advanced fibrosis vs non-regular users (adjusted hazard ratio [aHR], 0.63).


This relationship appeared to be duration dependent, with the greatest benefit found with at least 4 years or more of aspirin use (aHR, 0.50).


The use of nonaspirin NSAIDs was not associated with risk for advanced fibrosis (aHR, 0.93).


Read Also: Dietary intake of vitamin E and C protects from NAFLD-related liver damage
More Information: "Daily Aspirin Use Associated With Reduced Risk For Fibrosis Progression In Patients With Nonalcoholic Fatty Liver Disease" published in the journal Clinical Gastroenterology and Hepatology.
Source : Clinical Gastroenterology and Hepatology