Serum bile acids linked to glaucoma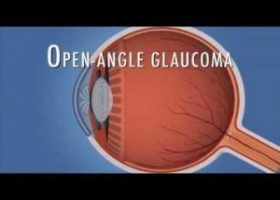 Bile acids are linked to oxidative stress and apoptosis involved in the pathophysiology of primary open angle glaucoma (POAG), according to a new study published in the Journal of Glaucoma.
Jacob et.al conducted a hospital based case-control study to measure the serum bile acids (SBA) in patients with Primary open angle glaucoma (POAG) and to compare with non-glaucomatous controls.
A total of 90 people were involved in the study. The researchers evaluated 45 patients with the Primary open angle glaucoma (study group) and 45 age-matched individuals without POAG (control group). SBA levels were estimated using ELISA kit enzymatic assay method and the median level of serum BA was compared between 2 groups.
The study found that the median Serum Bile Acid levels were significantly higher in POAG group compared with control group (13.4 vs 3.10 ng/mL). Median Serum Bile Acid levels were significantly higher in men in the POAG group compared with men in the control group (26.5 vs 3 ng/mL). Women in POAG group had significantly higher median Serum Bile Acid levels compared with women in the control group (12.5 vs 3.45 ng/mL).
"Bile acid concentration increases in circulation during condition like liver dysfunction which may enter the brain and exert its effect on various neurological structures including the optic nerve," the authors said.
Primary open-angle glaucoma is the most common form of glaucoma, accounting for at least 90% of all glaucoma cases. It is caused by the slow clogging of the drainage canals, resulting in increased eye pressure. It develops slowly and the symptoms and damage are often unnoticed.
POAG is a neurodegenerative disorder and currently, all treatments focus on lowering intraocular pressure which has their own limitations. Association of serum bile acid(SBA)with POAG may prove to be a clinical significance for early diagnosis and treatment of the disease.