Netarsudil - A new drug for Open-Angle Glaucoma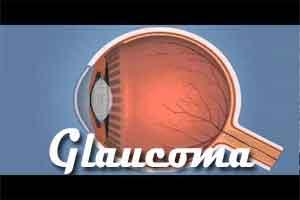 Rhopressa (netarsudil ophthalmic solution) 0.02%, an eye drop indicated for lowering elevated intraocular pressure by upto 5mmHg in patients with glaucoma and ocular hypertension was recently launched, announced Aerie Pharmaceuticals. It is the first new drug class in more than two decades for the reduction of intraocular pressure in patients with glaucoma or ocular hypertension.
RHOPRESSA is indicated for the reduction of elevated intraocular pressure (IOP) in patients with open-angle glaucoma or ocular hypertension Netarsudil is a rho kinase inhibitor, which is believed to reduce IOP by increasing the outflow of aqueous humor through the trabecular meshwork route
Rhopressa was approved by the Food and Drug Administration (FDA) in December 2017. The FDA approved the drug based on evidence from three clinical trials that enrolled 1875 patients with open-angle glaucoma or elevated intraocular pressure. These trials were conducted in the United States.
In each trial, patients were randomly assigned to receive either RHOPRESSA or timolol eye drops every day for 3 months. Neither the trial patients nor the health care providers knew which treatment was being given until after the trials were completed. The benefit of RHOPRESSA was measured by decrease in intraocular pressure in comparison to timolol after 2 weeks, 6 weeks and 3 months of treatment.
Additionally, the results showed that for those with a baseline intraocular pressure <25mmHg, reductions were similar between groups treated with Rhopressa 0.02% dosed once daily and those treated with timolol 0.5% dosed twice daily.