................................ Advertisement ................................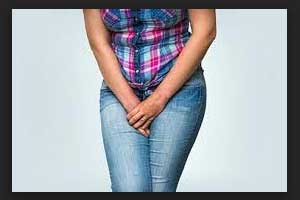 Selective bladder denervation is a promising minimally invasive treatment option for women with refractory overactive bladder (OAB), according to a study published in The Journal of Urology.
Stefan De Wachter and colleagues conducted a study to report 6-month efficacy and safety outcomes with selective bladder denervation in women with refractory OA.
Read Also: New treatment for Overactive Bladder Approved by FDA
................................ Advertisement ................................
35 women with median age 66 years with refractory OAB and urgency urinary incontinence (UUI) were enrolled in two prospective feasibility studies with the same entry criteria and received selective bladder denervation of the sub-trigonal region containing afferent sensory nerves. Patients were followed for 6 months and assessed for adverse events, OAB symptoms, and health-related quality of life measures.
Key study findings:
................................ Advertisement ................................
Over 6 months follow-up, symptom improvement based on 3-day bladder diaries was 59% for UUI, 59% for UI, 39% for urgency, 9% for urinary frequency, and 27% for the total urgency and frequency score, with the majority of this treatment benefit realized in the first month.
Clinical success (≥50% reduction in UUI) was 70%, treatment benefit was reported in 75% of patients, and the dry/cure rate was 27%.
Statistically significant improvements over 6 months were identified on Symptom Bother and Health-related Quality of Life scales.
The most common adverse event was UTI, and no fistulae or perforations were noted.
Read Also: New Vaginal tape a safe & effective option for urinary incontinence
The study concluded that the data these data suggest that denervation of afferent nerves at the trigone may improve storage symptoms in women with refractory OAB.
"A new technology of selective denervation of submucosal nerves, delivered cystoscopically to an area below the trigone, using radiofrequency energy was utilized to treat a small cohort (N=35) of women with urgency and urge incontinence. In women intolerant of or not helped by medications, significant improvements in overactive bladder (OAB) symptoms (ie, urge incontinence and urgency, in particular) were noted in this non–sham-controlled trial over 6 months, "write the authors.
Overactive bladder (OAB) represents an important public health problem resulting in considerable morbidity and cost to the health system. There remain numerous therapeutic approaches to OAB, with behavioral modification and antimuscarinic pharmacotherapy remaining the mainstays of initial therapy.
For reference log on to https://doi.org/10.1016/j.juro.2018.09.043
Vinay Singh joined Medical Dialogue as Desk Editor in 2018. He covers the medical speciality news in different medical categories including Medical guidelines, updates from Medical Journals and Case Reports. He completed his graduation in Biotechnology from AAIDU and did his MBA from IILM Gurgaon. He can be contacted at editorial@medicaldialogues.in . Contact no. 011-43720751
................................ Advertisement ................................