Screen all people born 1945-1975 for Hepatitis C- New guideline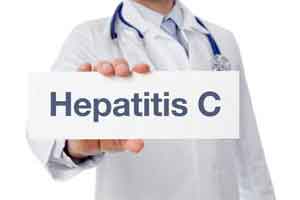 All people born between 1945 and 1975 to be screened for hepatitis C virus (HCV), according to a key recommendation in a new Canadian guideline recently published in the Canadian Medical Association Journal. The guideline aims at physicians and other healthcare professionals to help them manage adult patients with chronic HCV infection.
The new guidelines were updated because of the multiple advances in the field since the last guideline that was published. People born between 1945 and 1975 have the highest rates of HCV, although an estimated 70% of this group have not been tested.
Chronic hepatitis C infection is caused by the hepatitis C virus (HCV). As the virus enters the body, it causes an infection in the liver. Over time, the infection scars the liver and prevents it from working normally. This condition can be fatal if not treated. The guideline contains quick-reference boxes and tables that describe who to test, suggested pre-HCV treatment workup and recommended regimens for patients.
The authors recommend birth cohort screening for people born between 1945 and 1975 based on high rates of HCV in this group, evidence showing the cost-effectiveness of detection and recent lower prices for HCV therapy that make treating HCV less expensive than in the past.
"We advocate for screening this baby boomer cohort because HCV prevalence is highest in this age group (1.55%), accounting for an estimated 63% of all HCV infections in Canada. Between 45% and 70% of Canadians infected with HCV are unaware they have the disease, which can lead to liver disease and death. It seems evident that the current policy of screening based on risk factors has not worked," said the authors.
The authors suggest that the updated Canadian Association for the Study of the Liver guideline takes an important step in continuing the fight against HCV in and expanding screening indications to the baby boomer cohort and recommending curative therapy to all individuals affected by HCV.
Source : press release