................................ Advertisement ................................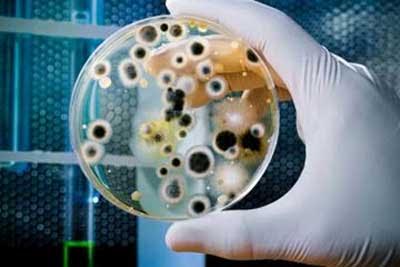 European Association for the Study of the Liver (EASL) has released its 2018 Updated HCV Treatment Guidelines.The guidelines written by Jean-Michel Pawlotsky, MD, PhD, of the University of Paris-Est, and colleague have been approved by the European Medicines Agency and other national European agencies.The updated guidelines have been presented at International Liver Congress, the annual meeting for the European Association for the Study of the Liver and published in Journal of Hepatology. The European recommendations also include additional antiviral combinations, and new guidance on testing.
Major recommendations :
There should be universal access to therapy and HCV patients "must be considered for therapy including treatment-naive patients and individuals who failed to achieve sustained virologic response after prior treatment.
Treatment with new pangenotypic regimens can be initiated without knowledge of the genotype and subtype in areas where genotype determination is not available and/or not affordable, or to simplify treatment access.
Pangenotypic drugs or drug combinations: once-daily 400-mg sofosbuvir (Sovaldi); once-daily 400-mg sofosbuvir/100-mg velpatasvir (Epclusa); three times daily 100-mg glecaprevir/ 40-mg pibrentasvir (Mavyret)
Genotype-specific drugs or drug combos: once-daily 400-mg sofosbuvir/90-mg ledipasvir; 75-mg paritaprevir/12.5-mg ombitasvir/50-mg ritonavir (Viekira Pak)
 "All patients with suspected HCV infection should be tested for anti-HCV antibodies in serum or plasma as first-line diagnostic test"
In the case of suspected acute hepatitis C, in immunocompromised patients and in patients on Haemodialysis, HCV RNA testing in serum or plasma should be part of the initial evaluation.
 Screening for HCV infection should be based on the detection of anti-HCV antibodies in serum or plasma by means of enzyme immunoassay
 If anti-HCV antibodies are detected, the presence of HCV RNA, or alternatively HCV core antigen (if HCV RNA assays are not available and/or not affordable) in serum or plasma should be determined to identify patients with ongoing infection
The HCV genotype and genotype 1 subtype (1a or 1b) must be assessed prior to treatment initiation to determine the choice of therapy and its duration, among other parameters
Drug-drug interactions are a key consideration in treating HIV-HCV coinfected patients, and close attention must be paid to anti-HIV drugs that are contraindicated, not recommended or require dose adjustment with particular DAA regimens
In patients with HCC awaiting liver transplantation with an HCV infection, liver transplantation must be considered as the main therapeutic goal and the antiviral treatment decision must be made on a case-by-case basis through a multidisciplinary discussion 
Patients with HCV infection and mild to moderate renal impairment (eGFR ≥30 ml/min/1.73 m2 ) should be treated according to the general recommendations. No dose adjustments of HCV DAAs are needed, but these patients should be carefully monitored
After transplantation, solid organ transplant recipients, including kidney, heart, lung, pancreas or small bowel recipients should be treated with the fixed-dose combination of sofosbuvir and ledipasvir (genotypes 1, 4, 5 and 6) or with the fixed-dose combination of sofosbuvir and velpatasvir (all genotypes) according to the general recommendations, without the need for immunosuppressant drug dose adjustments
 Measurement of HCV core antigen levels in serum or plasma by EIA can be used as an alternative to HCV RNA level measurement to monitor treatment efficacy when HCV RNA assays are not available and/or not affordable
 Renal function should be checked monthly in patients with reduced eGFR receiving sofosbuvir.
 In patients who need ribavirin (patients with decompensated [Child-Pugh B or C] cirrhosis), the dose of ribavirin should be adjusted downward by 200 mg in decrements if the haemoglobin level drops below 10 g/dl. Ribavirin administration should be stopped if the haemoglobin levels drops below 8.5 g/dl 
Patients with advanced fibrosis (F3) or cirrhosis (F4) with SVR should undergo surveillance for HCC every 6 months by means of ultrasound 
In cases of treatment failures, the guidelines recommend treatment with sofosbuvir/velpatasvir/voxilaprevir for 12 weeks as first-line re-treatment. If patients have poor prognosis risk factors, a 12-week regimen of sofosbuvir plus glecaprevir/pibrentasvir is recommended as first-line therapy.
For further reference log on to : DOI: https://doi.org/10.1016/j.jhep.2018.03.026
................................ Advertisement ................................
Dr Kamal Kant Kohli-MBBS, DTCD- a chest specialist with more than 30 years of practice and a flair for writing clinical articles, Dr Kamal Kant Kohli joined Medical Dialogues as an Editor-in-Chief for the Speciality Medical Dialogues section. Besides writing articles, as an editor, he proofreads and verifies all the medical content published on Medical Dialogues including those coming from journals, studies,medical conferences,guidelines etc.
Before Joining Medical Dialogues, he has served at important positions in the medical industry in India including as the Hony. Secretary of the Delhi Medical Association as well as the chairman of Anti-Quackery Committee in Delhi and worked with other Medical Councils in India. Email: editorial@medicaldialogues.in. Contact no. 011-43720751
To know about our editorial team click here