................................ Advertisement ................................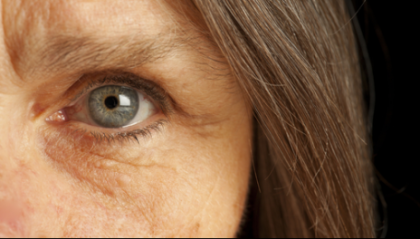 Risuteganib improves visual acuity in age-related macular degeneration, finds Phase 2 Clinical Trial.
Patients with non-exudative (dry) age-related macular degeneration (dAMD), when treated with risuteganib, achieved an 8 letter gain in visual acuity, according to a recent study presented at the 2019 American Society of Retina Specialists Annual Meeting.
Peter Kaiser, the Cole Eye Institute, and colleagues examined the efficacy and safety of a potential novel therapy for the treatment of non-exudative (dry) AMD.
................................ Advertisement ................................
According to the study, risuteganib, a novel integrin inhibitor, met the primary endpoint of 8 letters gained in visual acuity in the patients. "Patients in the study had to have decreased vision due to something and so those would be the patients that this is useful for," Kaiser said. "This would not be a treatment for all dry macular degeneration patients. It would be the only treatment for those patients who are having trouble with their visual acuity."
Also Read: New implant 'reservoir' safely reduces injections need in macular degeneration, finds clinical trial
................................ Advertisement ................................
For the purpose, the researchers carried out a prospective, randomized, double-masked, placebo-controlled phase 2 study. The study included a total of 5 patients from 7 sites in the US. A total of 45 patients from 7 sites in the US were included in the study.
Inclusion criteria included a best-corrected visual acuity between 20/40 and 20/200, intermediate dAMD, and a preserved foveal outer retina and retinal pigment epithelial.
The patients were randomized to receive either  1.0 mg risuteganib or sham injection. At week 16, patients in the sham group were allowed to cross over and receive a single dose of risuteganib — those already randomized to risuteganib received a second dose.
Of the 45 patients enrolled in the study, the mean age was 76.2 years, the mean baseline BCVA was 61 letters, and 75% of the population was female. The primary endpoint for the group was changed in BCVA compared to the sham group and secondary endpoints included low luminance BCVA, colour vision and microperimetry. Upon analysis, the researchers found that:
The primary endpoint, of 8 letter gain in visual acuity, was met by participants receiving risuteganib.
An impact on functional measures was noted.
Just 1 patient in the sham group met the primary endpoint of the study.
Findings from analyses of secondary endpoints, which included gains of 10 and 15 letters in visual acuity, proved to be insignificant.
Also Read: Metformin may offer protection against macular degeneration risk: JACC Study
Kaiser also pointed out the safety profile of risuteganib, which was demonstrated during the trial through a lack of adverse events compared with sham. When asked how this novel treatment could impact primary care during a discussion, Kaiser was adamant that if safety and efficacy are proven in phase 3 trials and risuteganib is approved — it is not for every patient suffering from dAMD.
"In this phase 2 study, the primary endpoint was met in terms of patients gaining more than 8 ETDRS letters in visual acuity at the end of the study," Kaiser said during his presentation. "Functional measures also support this and will be presented at future meetings."
Medha Baranwal joined Medical Dialogues as an Editor in 2018 for Speciality Medical Dialogues. She covers several medical specialties including Cardiac Sciences, Dentistry, Diabetes and Endo, Diagnostics, ENT, Gastroenterology, Neurosciences, and Radiology. She has completed her Bachelors in Biomedical Sciences from DU and then pursued Masters in Biotechnology from Amity University. She has a working experience of 5 years in the field of medical research writing, scientific writing, content writing, and content management. She can be contacted at medha@medicaldialogues.in. Contact no. 011-43720751
To know about our editorial team click here
................................ Advertisement ................................