................................ Advertisement ................................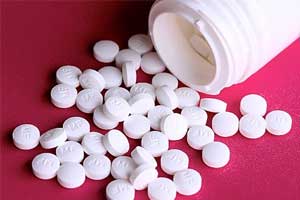 USA: Commonly prescribed antidiabetic drug metformin may offer protection against the development of age-related macular degeneration (AMD), according to a recent study published in the Journal of the American College of Cardiology. 
AMD is the leading cause of irreversible blindness in older individuals in the Western world, and currently, there are no therapies to halt disease progression. AMD includes two forms, dry AMD and wet AMD.
Previous studies have suggested an association between metformin and decreased risk of several ocular diseases. But no study has determined the effect of metformin use on AMD development. Emily E. Brown, Department of Ophthalmology, College of Medicine, University of Florida, Gainesville, Florida, US, and colleagues conducted this retrospective case-control study to investigate whether metformin use is associated with decreased risk of developing AMD.
................................ Advertisement ................................
"To our knowledge, we are the first group to perform an observational study to examine the association of metformin and AMD," write the authors.
For the purpose, they used medical records from patients older than 55 who visited a University of Florida health clinic between June 2011 and June 2017. They matched three controls for every AMD case to ensure comparable baseline overall health status (1947 AMD patients for 5841 controls).
................................ Advertisement ................................
On analysis, they found that:
Further classification determined 505 patients had dry AMD (geographic atrophy) and 115 patients had wet (neovascular) AMD.
Among control patients, 10.44% had a history of metformin use while just 4.37% of the AMD patients had a history of taking metformin.
Metformin use was associated with decreased odds of developing AMD, independently of the other covariates investigated.
Other medications that were examined including dipeptidyl peptidase 4 (DPP4) inhibitors, selective serotonin reuptake inhibitors (SSRI), tetracyclic antidepressants, and statin were not linked to the reduced odds of developing AMD. In fact, some of them were associated with increased odds.
A subgroup analysis of this cohort showed that metformin use was associated with decreased odds of developing AMD among patients who had both AMD and diabetes. There were 837 patients who had both, and of those, 84 patients were taking metformin.
"Patients who had taken metformin had decreased odds of developing AMD, suggesting that metformin may have a therapeutic role in AMD development or progression in those who are at risk," write the authors.
"Further work should include clinical trials to investigate prospectively whether metformin has a protective effect in those at risk for developing AMD." they concluded.
................................ Advertisement ................................
For complete study follow the link: doi:10.1167/iovs.18-26422
Author Details
Medha Baranwal joined Medical Dialogues as an Editor in 2018 for Speciality Medical Dialogues. She covers several medical specialties including Cardiac Sciences, Dentistry, Diabetes and Endo, Diagnostics, ENT, Gastroenterology, Neurosciences, and Radiology. She has completed her Bachelors in Biomedical Sciences from DU and then pursued Masters in Biotechnology from Amity University. She has a working experience of 5 years in the field of medical research writing, scientific writing, content writing, and content management. She can be contacted at medha@medicaldialogues.in. Contact no. 011-43720751
To know about our editorial team click here
................................ Advertisement ................................