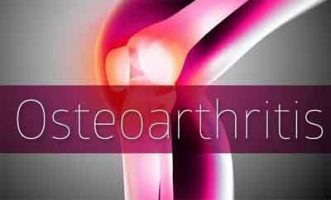 Resveratrol may be an effective "add-on" option with meloxicam in the treatment of patients with mild to moderate knee osteoarthritis(OA), according to a study published in the Journal of Medicinal Food.
Resveratrol, a polyphenol extracted from grape seeds has proven anti-inflammatory properties. The orally administered resveratrol, given as an adjuvant with meloxicam, led to a significant reduction in the total pain score and to significantly lower levels of serum biomarkers of inflammation common in knee osteoarthritis including TNF-α, interleukin IL-1ß, and IL-6.
Bushra Hassan Marouf and associates conducted a prospective randomized, double-blind, placebo-controlled multicenter trial to evaluate the supplementary effect of resveratrol with meloxicam versus meloxicam alone on the serum levels of certain inflammatory markers in patients with knee OA.
The researchers carried out a 90-day pilot study which included 110 men and women (45–75 years old) diagnosed with mild to moderate knee OA who were treated with 15 mg per day meloxicam and either 500 mg per day resveratrol or placebo for 90 days. Pain severity was evaluated at the beginning and at the end of treatment using Visual Analogue Scale-100 scores.
Read Also: Atorvastatin significantly lowers pain risk in knee osteoarthritis
The study found that the resveratrol-treated group experienced a time-dependent significant decrease in pain severity  and serum levels of the biochemical markers were significantly reduced compared with the placebo-treated group
"This finding is consistent with those reported by others who used other polyphenols such as curcumin and catechins, which significantly decreased knee pain score in patients with a similar intensity of pain as in our study. Moreover, the evidence that resveratrol has the ability to attenuate the production of COX-2 and PGE2 in the rat model of adjuvant arthritis might be the most convincing mechanism, among others, to explain its pain-relieving action."write the authors.
Osteoarthritis (OA) is the most common type of inflammatory joint diseases characterized by chronic and painful inflammatory changes and associated functional impairment and disability in millions of patients around the world.

For reference log on to https://www.liebertpub.com/doi/10.1089/jmf.2017.4176