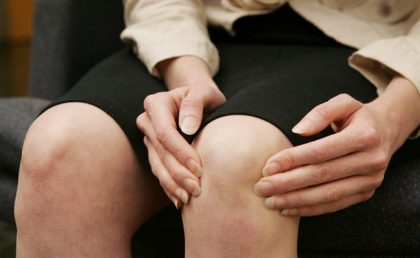 Nicola Veronese,  at the National Research Council, Neuroscience Institute, Padova, Italy and colleagues have found in a new cohort study that not all statins were associated with a lower risk of pain worsening and radiographic and symptomatic improvement in patients with knee osteoarthritis (OA).  However, extended use of statins for over five years and those using atorvastatin reported a significantly lower risk of developing knee pain among individuals with OA. The findings of the study have been published in the journal Arthritis Care and Research.
Statins have several pleiotropic effects, but the literature regarding the possible relationship between statins use and outcomes in knee osteoarthritis (OA) is limited.
During the study's 4 years of follow-up and after adjustment for potential confounders, adults with any exposure to statins did not report a significant decrease in risk for worsening pain (RR 0.97). However, those who received statins for longer than 5 years did note a decrease in pain (RR 0.91).
Nicola Veronese and associates conducted a longitudinal cohort study to investigate whether statins use are associated with lower risk of radiographic (ROA), radiographic symptomatic knee OA (SxOA) and pain.
A total of 4,448 community‐dwelling adults from the Osteoarthritis Initiative were followed‐up for 4 years. A total of 58% of the cohort were women, and mean age was 61. Among the entire cohort, 25.3% used statins at baseline, with the most common being atorvastatin, used by 13.6%. Radiographic knee OA was present in 56.5% at baseline, and 24.3% had symptomatic knee OA.
Read Also:Fasinumab shows positive results for osteoarthritis Pain in Phase 3 Trial
Statin use was determined by questionnaire and interview and included rosuvastatin, atorvastatin, lovastatin, simvastatin, pravastatin, and fluvastatin. Duration of use was categorized as less than 1 month, from 1 month to 1 year, from 1 to 3 years, from 3 to 5 years, and more than 5 years.
The results showed that any statins use was not associated with lower risk of pain worsening. However, statins use > 5 years and atorvastatin use was associated with a reduced risk of developing pain, whilst rosuvastatin to a higher risk.
According to the authors, the lower risk associated with atorvastatin is its lipophilic properties that can prevent collagen breakdown in the cartilage.
"The effect of statins use on knee OA outcomes remains unclear, although in our study those using statins for over five years and those using atorvastatin reported a significantly lower risk of developing knee pain,"write the authors.
Statins are most commonly used for lowering cholesterol but they are reported to have important pleiotropic effects, such as the improvement of endothelial dysfunction, stabilization of atherosclerotic plaques, increased nitric oxide bioavailability, antioxidant properties, and inhibition of inflammatory responses.
For reference log on to https://doi.org/10.1002/acr.23735