CT lung cancer screening beneficial for female never-smokers, finds study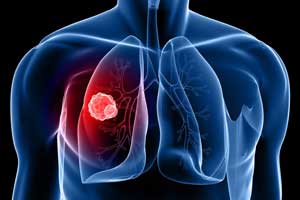 China: A recent study published in the journal Cancer Epidemiology, Biomarkers & Prevention throws light on whether CT lung cancer screening is beneficial for female never-smokers. Currently, the procedure is earmarked for smokers and former smokers.
The study is important as 25% of lung cancer cases occur in people who never smoked and the proportion is considerably larger for Asian women -- about 60 to 80% of females lung cancer patients in Asia are never-smokers.
Recently, various studies have shown that integrating risk-prediction models into CT lung screening eligibility criteria could help boost the efficiency of screening and prevent more cancer deaths than relying on the U.S. Preventive Services Task Force (USPSTF) guidelines.
Chao A. Hsiung, Institute of Population Health Sciences, National Health Research Institutes, and colleagues formed an age-matched case-control study using data on NSFs in the Taiwan Genetic Epidemiology Study of Lung Adenocarcinoma and the Taiwan Biobank. The case-control study consisted of 1748 lung cancer patients and 6535 controls.
Read Also: CT lung cancer screening useful and cost effective even in elderly, finds study
They developed the Taiwanese NSF Lung Cancer Risk Models using genetic information and simplified questionnaire (TNSF-SQ) using an estimated age-specific lung cancer six-year incidence rate among Taiwanese NSFs. Performance evaluation was based on the newer independent datasets: Taiwan Lung Cancer Pharmacogenomics Study (LCPG) and Taiwan Biobank data after August 2016 (TWB2). The model considered various factors to determine risk, including a family history of lung cancer, history of the chronic obstructive pulmonary disorder, education level, and genetic information (i.e., the presence of 11 single nucleotide polymorphisms), among others.
They applied their risk model to the data of 8,283 female never-smokers between the ages of 55 and 70, drawn from the Genetic Epidemiology Study of Lung Adenocarcinoma in Taiwan and the Taiwan Biobank before 2016.
Key findings of the study include:


The AUC based on the NSFs aged 55-70 in LCPG and TWB2 was 0.714.


For women in TWB2 aged 55-70, 3.94% had a risk higher than 0.0151.


For women in LCPG aged 55-74, 27.03% had a risk higher than 0.0151.


Read Also: MR spectroscopy aided test may replace CT in diagnosis of early Lung Cancer
The risk-prediction model demonstrated good discriminative power overall and demonstrated the potential to identify female Asian never-smokers for CT lung screening, the researchers noted.
"Our study may be useful for policymakers in screening program design. ... It might also be useful for [female never-smokers] or their doctors to get some idea about their risks for lung cancer and decide if they might benefit from CT lung cancer screening," they wrote.
TNSF-SQ seems potentially useful in selecting Asian NSFs (never-smoking females) for LDCT (low-dose computed tomography) screening, they concluded.
The study, "Predicting lung cancer occurrence in never-smoking females in Asia: TNSF-SQ, a prediction model," is published in the journal Cancer Epidemiology, Biomarkers & Prevention.
Source : With inputs from Cancer Epidemiology, Biomarkers & Prevention