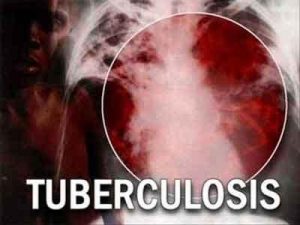 In a study published in the American Journal of Respiratory and Critical Care Medicine, reports that the frequency of relapse-free cure from multidrug-resistant tuberculosis (MDR-TB) is higher than previously anticipated.
Gunar Gunther and associates documented the management and treatment outcome in patients with MDR-TB in Europe. The prospective cohort study included three hundred eighty patients with MDR-TB and were followed between 2010 and 2014 in 16 European countries.
Read Also:For treating Latent Tuberculosis , shorter regimen is better- NEJM

Key study findings:
The researchers found that, compared with the patients in low-incidence countries, patients in high-incidence countries were more often treated with a standardized regimen (83.2 versus 9.9 percent), had delayed treatment initiation (median, 111 versus 28 days), developed more additional drug resistance (23 versus 5.8 percent), and had elevated mortality (9.4 versus 1.9 percent).
Of the patients using pyrazinamide, only 20.1 percent had proven susceptibility.
Applying World Health Organization outcome definitions, high-incidence countries had a higher frequency of cure (38.7 versus 9.7 percent). In simplified outcome definitions that include one year of follow-up after cessation of treatment, the frequency of relapse-free cure was similar in low-, intermediate-, and high-incidence countries (58.3, 55.8, and 57.1 percent, respectively)
The frequency of failure was highest in high-incidence countries (24.1 versus 14.6 percent in low-incidence countries).
The study concluded that conventional standard MDR-TB treatment regimens resulted in a higher frequency of failure compared with individualized treatments.
"Overall, cure from MDR-TB is substantially more frequent than previously anticipated, and poorly reflected by World Health Organization outcome definitions", write the authors.
The bacteria that cause tuberculosis (TB) can develop resistance to the antimicrobial drugs used to cure the disease. Multidrug-resistant TB (MDR-TB) is TB that does not respond to at least isoniazid and rifampicin, the two most powerful anti-TB drugs. The reasons why the multidrug resistance continues to emerge and spread are mismanagement of TB treatment and person-to-person transmission.
For reference log on to
https://doi.org/10.1164/rccm.201710-2141OC