For treating Latent Tuberculosis , shorter regimen is better- NEJM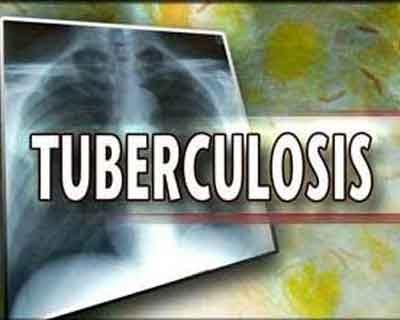 The 4-month regimen of rifampin was safer and more effective in children and adults compared to the 9-month regimen of isoniazid for the prevention of active tuberculosis(TB), according to a study published in the journal NEJM.
Dick Menzies and his associates conducted an open-label trial where the researchers randomly assigned adults with latent tuberculosis infection to receive treatment with a 4-month regimen of rifampin or a 9-month regimen of isoniazid for the prevention of confirmed active tuberculosis within 28 months after randomization.
The primary outcome was an assessment of noninferiority and potential superiority. Secondary outcomes included clinically diagnosed active tuberculosis, adverse events of grades 3 to 5, and completion of the treatment regimen. Outcomes were adjudicated by independent review panels.
Read ALso:
Only 3-month course safe, effective and patient compliant in latent Tuberculosis
The key study findings
:


Over 85 percent of children completed rifampin without developing active TB compared to 76 percent of children who completed isoniazid, with two developing active tuberculosis.


Results were similar in adults; acceptance and completion of rifampin therapy were much better with significantly fewer serious side effects, particularly drug-induced hepatitis (INH can cause serious liver toxicity which can prove fatal or require a liver transplant).


The rates of development of active tuberculosis were slightly lower with rifampin, indicating that it is at least as effective as the nine-month treatment of INH in preventing TB.


"This four-month therapy is a fundamental game-changer in TB prevention," says Dr. Menzies, who is a respirologist with the MUHC and a professor of Medicine, Epidemiology, and Biostatistics at McGill University. "The four-month treatment was as effective in preventing TB, safer and more acceptable. We believe this four-month rifampin treatment should replace the nine months on INH for most people who need therapy for latent TB."
These discoveries will fuel a new look at global practices," says Dr. Menzies. "We expect this discovery to have a substantial impact on TB, which remains the number one infectious disease killer globally, causing more deaths than AIDS, malaria, diarrhoeal diseases, or other tropical illnesses, "he added.
The authors suggest that the findings will have a major impact on shaping future global guidelines related to treating latent TB.
For reference log on to https://www.nejm.org/doi/10.1056/NEJMoa1714283
Source : With inputs from the journal NEJM