Regular consumption of nuts improves sperm Quality-Study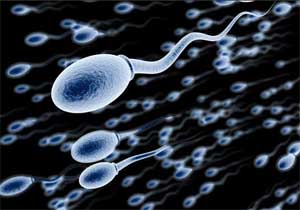 Regular inclusion of nuts in the diet for 14 weeks improves the function and quality of human sperm, according to the findings of a trial presented at European Society Of Human Reproduction And Embryology(ESHRE). The results of the randomized trial which measured conventional semen parameters and molecular changes over this period suggested further male-specific dietary recommendations.
Dr. Albert Salas-Huetos and his associates conducted a study to check out the general decline in quantity and quality of human sperm, attributed in industrialized countries to "pollution, smoking, and trends toward a western-style diet.
The participants in the study were randomized to nut groups showed significant improvements in their sperm count, vitality, motility, and morphology (shape). These were consistent with improvements found in other recent studies with diets rich in omega-3, antioxidants (eg, vitamin C and E, selenium and zinc), and folate. Nuts are dense foods containing many of these nutrients and other phytochemicals.
The study involved 119 healthy young men aged 18-35. The study was a 14-week randomized clinical trial in which participants were allocated to either their usual western-style diet supplemented with 60 grams/day of mixed almonds, hazelnuts and walnuts or their usual western-style diet without nuts.
The study analyzed not just sperm parameters (according to WHO benchmarks) but also changes in several molecular factors, including sperm DNA fragmentation. Sperm and blood samples were analyzed at baseline and after 14 weeks of intervention.
Key findings of the trial:


Significantly higher levels of sperm count, vitality, motility, and morphology in the men randomized to the 60 g/day nut diet than in those following their usual diets free of nuts.


Improvements in the former group were by around 16% in sperm count, 4% in sperm vitality, 6% in sperm motility, and 1% in morphology. These four parameters, explained Salas-Huetos, are all associated with male fertility.


Moreover, the subjects in the nut group also showed a significant reduction in their levels of sperm DNA fragmentation, a parameter closely associated with male infertility. Indeed, it was this change in the level of DNA fragmentation in the sperm cells by which the investigators explained, at least in part, the improvement in sperm count, motility, and morphology.


Read Also
:
Low sperm count – a marker of health not just fertility
The study concluded that healthy lifestyle changes such as following a healthy dietary pattern by including nuts might help conception.
However the authors suggested that men who participated in the study were healthy and apparently fertile, so it was not clear whether the findings would apply to the general population, including men with a fertility problem.
Source : press release