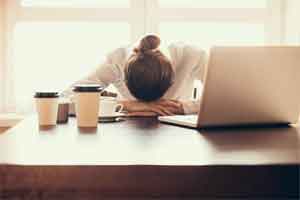 AXS-12, Reboxetine bagged the Orphan Drug Designation from the U.S. Food and Drug Administration (FDA) for the treatment of narcolepsy, announced Axsome Therapeutics, a clinical-stage biopharmaceutical company developing novel therapies for the management of central nervous system (CNS) disorders.
Reboxetine is a drug of the norepinephrine reuptake inhibitor (NRI) class, marketed as an antidepressant.It has also been used off-label for panic disorder and attention deficit hyperactivity disorder (ADHD). It is approved for use in many countries worldwide but has not been approved for use in the United States.
For Depressive disorders, the recommended therapeutic dose is 4 mg twice a day (b.i.d.) i.e.8 mg/day administered orally. The full therapeutic dose can be given upon starting treatment. After 3-4 weeks, this dose can be increased to 10 mg/day in case of incomplete clinical response. The maximum daily dose should not exceed 12 mg/day.
Reboxetine is a novel, oral, investigational medicine in development for the treatment of the symptoms of narcolepsy. AXS-12 is a highly selective and potent norepinephrine reuptake inhibitor. AXS-12 is an investigational drug product not approved by the FDA.
Read Also: Pitolisant — A promising drug for narcolepsy
"We are very pleased to have received Orphan Drug Designation from the FDA for AXS-12 on the heels of our recent announcement of this new CNS product candidate for the treatment of narcolepsy," said Herriot Tabuteau, M.D., Chief Executive Officer of Axsome. "The designation is an important regulatory milestone in the development of AXS-12 for this debilitating condition. We look forward to starting our planned Phase 2 trial of AXS-12 in patients with narcolepsy this quarter."
Orphan Drug Designation is granted by the FDA Office of Orphan Drug Products to promising drugs intended for the safe and effective treatment of rare diseases, defined as those affecting fewer than 200,000 people in the U.S.
Axsome announced that it plans to initiate a Phase 2 trial of AXS-12 for the treatment of the symptoms of narcolepsy in the fourth quarter of this year with top-line results anticipated in the first half of 2019.
Read Also:Targeted therapy for sleep disorders helps patients with muscular dystrophy
Narcolepsy is a serious and debilitating neurological condition that causes dysregulation of the sleep-wake cycle and is characterized clinically by excessive daytime sleepiness, cataplexy, hypnagogic hallucinations, sleep paralysis, and disrupted nocturnal sleep.
Narcolepsy interferes with cognitive, psychological, and social functioning, increases the risk of work- and driving-related accidents, and is associated with a 1.5 fold higher mortality rate. Depression is reported in up to 57% of patients.