Psoriasis significantly associated with inflammatory bowel disease: JAMA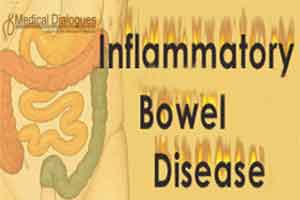 Psoriasis is significantly associated with inflammatory bowel disease (IBD), according to a systematic review and meta-analysis published in the journal JAMA Dermatology.
Psoriasis is a chronic skin condition caused by an overactive immune system. Symptoms include flaking, inflammation, and thick, white, silver, or red patches of skin. Patients with psoriasis may experience comorbidities involving cardiovascular diseases, chronic kidney disease, uveitis, psychiatric disturbances, and metabolic syndrome. However, it was unclear whether there is an association between psoriasis and inflammatory bowel disease (IBD).
Read Also: Psoriasis patients more prone to thyroid diseases, finds new study
.Yun Fu and his associates performed a systematic review to investigate the association of psoriasis with IBD.
The investigators extracted the data from MEDLINE, Embase, and the Cochrane Central Register of Controlled Trials for relevant studies from inception to January 2018. The analysis included Case-control, cross-sectional, or cohort studies that examined either the odds or risk of IBD in patients with psoriasis. A total of 5 case-control or cross-sectional studies and 4 cohort studies with 7 794 087 study participants were included.
The primary outcome measured was the risk and odds of IBD, Crohn disease, and ulcerative colitis in patients with psoriasis.
Read Also: Psoriasis increases risk for type 2 diabetes, finds study
The investigators found significant association found between psoriasis and Crohn disease and between psoriasis and ulcerative colitis. Moreover, patients with psoriasis had an increased risk of Crohn disease and ulcerative colitis.
According to the authors, this association may be due to shared genetic abnormalities, immune dysfunction, or even reduced bacterial diversity and pathogenic changes in the gut microbiota.
The study concluded that psoriasis appears to be associated with inflammatory bowel disease and gastroenterology consultant may be indicated when patients with psoriasis present with bowel symptoms.
Inflammatory bowel disease (IBD) is an umbrella term used to describe disorders that involve chronic inflammation of the digestive tract.
For full information log on to 10.1001/jamadermatol.2018.3631
Source : With inputs from JAMA Dermatology