................................ Advertisement ................................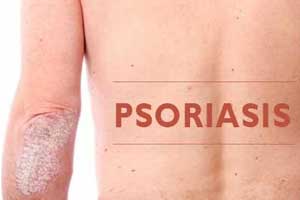 Psoriasis patients are at an increased risk for erectile dysfunction (ED) and sexual dysfunction (SD), finds a systematic review published in the journal JAMA Dermatology.
In addition, patients with psoriasis have physical and psychological comorbidities that have been associated with a higher risk of SD.
Alejandro Molina-Leyva, Dermatología, Hospital Universitario Virgen de las Nieves, Granada, Spain, and colleagues conducted the study to evaluate the available scientific evidence regarding epidemiologic associations and treatment outcomes between psoriasis and SD and ED.
................................ Advertisement ................................
"Psoriasis could increase the risk of sexual dysfunction, particularly in patients with psychological comorbidity; treatment should be optimized in patients with sexual dysfunction," write the authors.
................................ Advertisement ................................
The research team reviewed 28 studies from MEDLINE and Embase databases, of which 19 were cross-sectional, three were clinical trials, three were quasi-experimental, two were population-based cohorts, and one was a population-based case-control study. The reports represented 52,520 cases of psoriasis and 1,806,022 controls.
Also Read: Halobetasol propionate safe,effective treatment of psoriasis
Key Findings:
In comparison to healthy controls, psoriasis patients had a 5.5-fold higher risk of SD and a 1.38-fold to a 3.97-fold estimated risk of having ED versus healthy controls.
Psoriasis was found to be an independent risk factor for SD or ED, with an estimated risk being between 1.27-fold and 2.9-fold.
Two of 2 studies observed an association between psoriasis and SD after adjusting for physical and psychological comorbidities.
Five of 8 studies observed an independent association between ED and psoriasis.
Among patients with psoriasis, the features that showed the strongest association with SD were anxiety and depression (5 of 5 studies), psoriatic arthritis (3 of 4 studies), and genital psoriasis (5 of 7 studies).
Regarding ED, anxiety, and depression (2 of 2 studies) and increasing age (3 of 3 studies) showed the strongest association.
 All 3 clinical trials using biologic drugs showed an improvement in SD compared with placebo.
There was a potential higher risk of SD for females, psoriasis severity, and increasing age.
Anxiety, depression, and increasing age were the main features linked to a higher risk of ED in patients with psoriasis.
Also Read: Low dose topical Steroids best for genital psoriasis
All the reports showed a statistically significant improvement of SD for treatment of psoriasis, but the improvement was only found for women. The clinical trials data highlighted an improvement of sexual function ranging from 15% to 40% based on the varying criteria implemented to evaluate benefit in comparison with placebo.
In studies that comparing etanercept (Enbrel) with secukinumab (Cosentyx) and ixekizumab (Taltz), there was a non-statistically significant improvement ranging from 1% to 5% for the latter drugs, the investigators reported.
Study limitations included the fact that a substantial number of studies did not use stratified data based on the severity of SD and were cross-sectional. Also, some of the studies included healthy or dermatologic controls but were not case-control because of their methodology.
Future studies should include "topical treatment, classic systemic drugs, and biologic drugs … to make an evidence-based approach to the treatment of patients with psoriasis and SD," the investigators wrote.
"Patients with psoriasis have physical and psychological comorbidities that have been associated with a higher risk of SD. In addition, psoriasis may play a role in its development. The presence of anxiety, depression, psoriatic arthritis, genital lesions, and increasing age should raise the awareness of SD. Biologic drugs have demonstrated the improvement of SD in patients with psoriasis," they concluded.
Medha Baranwal joined Medical Dialogues as an Editor in 2018 for Speciality Medical Dialogues. She covers several medical specialties including Cardiac Sciences, Dentistry, Diabetes and Endo, Diagnostics, ENT, Gastroenterology, Neurosciences, and Radiology. She has completed her Bachelors in Biomedical Sciences from DU and then pursued Masters in Biotechnology from Amity University. She has a working experience of 5 years in the field of medical research writing, scientific writing, content writing, and content management. She can be contacted at medha@medicaldialogues.in. Contact no. 011-43720751
................................ Advertisement ................................