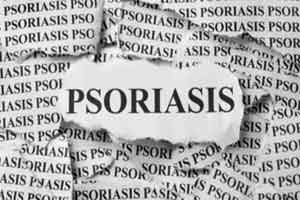 Low-to-mid-potency topical corticosteroids are recommended as the first-line treatment for genital psoriasis, reports a systematic review published in the journal Dermatology and Therapy.
Kristen M Beck and associates aimed to systematically review the published evidence on the safety, efficacy, and tolerability of treatments of genital psoriasis and synthesize the available clinical data.
The investigators analyzed a total of 1 randomized controlled trial, 11 open-label studies, and 26 case reports, representing a total of 458 patients, of which 332 were adults and 126 were children. A total of 32 articles examining the treatment of genital psoriasis were ultimately included in this study representing a total of 332 patients.
Of these, topical corticosteroids were used in the regimen of 201 patients for successful treatment. Low-potency topical steroids were used in 132 patients, moderate potency steroids were used in 120 patients, and high-potency steroids were used in 15 patients.
Key findings:
Treatment in Adults
A total of 21 articles examined treatment outcomes for adults with genital psoriasis
Antifungal medications were used as part of successful treatment in 3 patients, while coal tar preparations were effective in clearing genital lesions in 126 patients.
Topical tacrolimus 0.1% ointment resulted in significant improvement in genital lesions in 38 patients.
Tacrolimus was fairly well tolerated by most patients, with side effects of mild pruritus and/ or burning sensation of limited duration.
Other agents used for successful treatment include topical cyclosporine, which was well tolerated in three patients.
Vitamin D preparations were used successfully in 40 patients, often in combination with topical corticosteroids for genital psoriasis.
Ixekizumab, an IL-17A inhibitor approved for the treatment of moderate-to-severe psoriasis and active psoriatic arthritis, is the first biologic to report formal clinical trial data for the treatment of genital psoriasis.
Two cases (grade 5) reported that oral dapsone given 100 mg daily was found to be successful in clearing psoriasis lesions within 4 weeks, without any reported adverse events.
Methotrexate 7.5–20 mg weekly improved genital symptoms in two of four genital psoriasis patients but had side effects like a headache and gastrointestinal disturbances.
Adalimumab has also been shown in one case report to result in clearance of genital psoriasis by 6 months without adverse effects.
Efalizumab considerably improved genital pruritus in 9 patients given at a dose of 1 mg/kg weekly for 12 weeks
Read Also: Alternative medicine therapies found effective in Psoriasis : JAMA
Treatment  in the Pediatric Population
A total of 12 articles examined the treatment in infants and children.
Mild, topical coal tar preparations were effective in clearing genital lesions among 91 pediatric patients from two case series.
Topical corticosteroid-based regimens led to successful treatment outcomes in 37 cases.
Low potency topical steroids were used in 26 patients; moderate- and high-potency steroids were used in 6 patients and 1 patient, respectively.
Successful treatment in six patients also included topical antifungal medications, primarily ketoconazole cream and clotrimazole cream.
There was one case report (grade 5) of complete resolution of psoriatic lesions with topical pimecrolimus 1% ointment treatment.
In the past several years, there has been a moderate increase in studies assessing. treatments for genital psoriasis
"A variety of topical therapies have shown varying success for treatment of genital psoriasis, while far fewer systemic and biologic therapies have been evaluated for genital psoriasis, write the authors. It can occur in all age groups, from newborns to geriatric patients, with a slight predilection for younger male patients with the relatively severe disease.
Sixty-three percent of adult patients develop psoriatic lesions in the genital area at least once during their lifetime.
For reference log on
https://doi.org/10.1007/s13555-018-0257-y