Pseudopolyps do not increase risk of neoplasia in IBD patients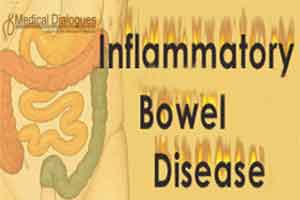 Post-inflammatory polyps (PIPs), also called pseudopolyps, are not associated with advanced colorectal neoplasia (CRN) in inflammatory bowel disease (IBD) patients, according to an analysis of 20 years of data.
Results of the study, published in the journal Gastroenterology, could affect how IBD patients undergo screening colonoscopies. Patients with PIPs receive more frequent surveillance colonoscopies, despite limited evidence of increased risk, according to European guidelines. The study result demonstrates that may be unwarranted.
Colorectal neoplasia is a new abnormal growth, or mass, of cells, which can be benign or malignant; doctors monitor neoplasia carefully as it can be an early sign of cancer.
Patients with longstanding IBD colitis are prone to colorectal cancer (CRC) and colorectal dysplasia. CRC is one of the leading causes of death worldwide. About 20-35 percent of patients with IBD encounter PIPs. However, there is no certainty on whether PIPs are accurate predictors of colorectal neoplasia.
Also Read: Bariatric Surgery associated with increased risk of IBD
Steven H. Itzkowitz, Division of Gastroenterology, Department of Medicine, Icahn School of Medicine at Mount Sinai, New York, and colleagues conducted the multicenter study to define the risk of CRN and colectomy in patients with IBD and pseudopolyps PIPs.
The study involved 1,582 eligible patients, 462 (29 percent) of whom had pseudopolyps,PIPs, at five academic hospitals and two large non-academic hospitals in the two countries. Surveillance of patients was undertaken from January 1997 through January 2017.
Also Read: Paediatric IBD patients not meeting recommended calcium & vitamin D intake
Key Findings:


pseudopolyps were associated with more severe inflammation, greater disease extent, and lower likelihood of primary sclerosing cholangitis, a rare and chronic disease of the liver and bile duct.


During a median follow-up period of 4.8 years, the time until development of advanced CRN did not differ significantly between patients with vs without PIPs.


pseudopolyps did not independently increase the risk of advanced CRN.


The colectomy rate was significantly higher in patients with PIPs.


"This is very good news for the IBD patient with pseudopolyps, as their surveillance colonoscopies will likely be affected by these results. We hope that doctors treating these IBD patients would be less fearful of colon cancer risk in a colon with PIPs, and forego shortened intervals of surveillance as a result of our findings, lending to improved quality of life and lower healthcare costs," said Itzkowitz.
Our results demonstrate that PIPs are associated with greater extent and severity of colon inflammation and higher colectomy rates, but not with the development of any degree of CRN. Therefore, surveillance duration should not be determined solely based on the presence of PIPs.
For further reference follow the link:
https://doi.org/10.1053/j.gastro.2018.11.067
Source : With inputs from Gastroenterology