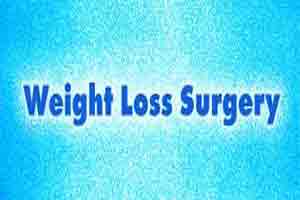 Patients with a history of bariatric surgery showed an increased risk of developing new-onset inflammatory bowel disease(IBD), according to new research published in Alimentary Pharmacology & Therapeutics. The term bariatric surgery(BS) refers to any surgical procedure on the stomach or intestines to induce weight loss. Inflammatory bowel disease (IBD) is an umbrella term used to describe disorders that involve chronic inflammation of your digestive tract.
Ungaro and his associates conducted a study to evaluate the association between bariatric surgery and new-onset IBD.
The authors first conducted a multi-institutional case series of patients with a history of IBD and BS. Then a matched case-control study was done using medical and pharmacy claims from 2008 to 2012. BS was defined by ICD-9 or CPT code. Bariatric surgery was evaluated as recent, past or no history.
The study found a total of 15 cases of IBD with a prior history of bariatric surgery were identified and the majority of reported cases included women, tended to be middle-aged and were mostly diagnosed years after the bariatric procedure, and the majority had Roux–en–Y gastric bypass. The increased proportion of women is likely because more BS are done in women than men.
A total of 8980 cases and 43 059 controls were analyzed which revealed that a past history of bariatric surgery was associated with an increased risk of new-onset IBD. However, patients who had recent BS did not appear to be at shorter-term risk of IBD.
"While we do not think our findings should at all discourage or take away from the health benefits of bariatric surgery, since the absolute risk of developing IBD following bariatric surgery remains extremely small, we think this association highlights potential disease mechanisms and the need to carefully evaluate new gastrointestinal symptoms in patients with prior weight loss surgery,"said  Jean-Frederic Colombel, MD and one of the co-authors of the study.
For more reference log on to https://www.ncbi.nlm.nih.gov/pubmed/29512187