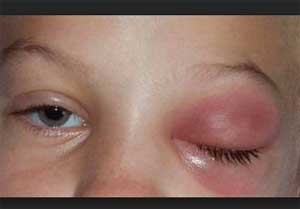 A new study published in JAMA Opthalmology finds that optimal time frame to probe the tear duct of a child with congenital nasolacrimal duct obstruction (CNLDO) may be earlier and narrower than previously thought.
"Probing between age 9 and 15 months may be reasonable given that the rate of spontaneous resolution plateaued after 9 months and initial probing success declined after 15 months. This time frame supports an earlier and narrower range of ages for intervention compared with the current practice of probing after age 1 year," write the authors.
The treatment of congenital nasolacrimal duct obstruction (CLNDO) finds a different opinion from ophthalmologists and is lacking consensus, especially about the optimum age to intervene. The opinions varied on 3 issues: (1) the spontaneous resolution rate and when it declines, (2) the success of initial nasolacrimal duct probing and how it is affected by age, and (3) the preferred site of service.
Mohny and his associates extracted the data for nearly 2,000 consecutive infants in the Rochester Epidemiology Project (REP) database who had been diagnosed with CNLDO symptoms early in their first year of life.
Read Also:Loteprednol – New Topical Steroid for Post surgery Eye Pain
Majority of the infants were white, about 50% were female with a median age of 1.2 months. Of the 1,958 infants not lost to follow-up, CNLDO had resolved without treatment by age 3 months in 47.3%, by 6 months in 66.4%, by 9 months in 75.7%, and by 1 year in 78.4%.
Key findings:
The rate of CNLDO resolution slowed significantly over time.
It was 35% faster in infants younger than 1 month vs those 3 months of age, 43% faster at 3 months vs 6 months, and 39% faster at 6 months vs 9 months. The difference was no longer significant between 9 months and 1 year.
Obstruction in one eye resolved 0.2 months more quickly than in both eyes.
Children probed at 15 months of age or later were less likely to have the procedure fix the problem than were children probed between 12 and 14 months of age.
The investigators recommended related prospective studies to determine the most appropriate age to perform this surgery.
Congenital nasolacrimal duct obstruction occurs in approximately 5% of normal newborn infants. The blockage occurs most commonly at the valve of Hasner at the distal end of the duct. There is no sex predilection and no genetic predisposition. The blockage can be unilateral or bilateral.
For reference log on to https://jamanetwork.com/journals/jamaophthalmology/article-abstract/2698091