Preop OCT Screening improves cataract surgery outcomes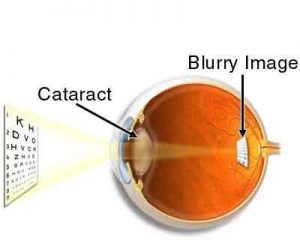 Screening candidates for cataract surgery through the routine use of optical coherence tomography (OCT) can improve surgery timing and planning, give patients realistic expectations, and even lead to changes in treatment plans, according to the findings presented at American Academy of Ophthalmology (AAO) 2018 Annual Meeting.
According to Yishay Weill, MD, from the Shaare Zedek Medical Center in Jerusalem, Israel, OCT, a relatively new technology, is noninvasive and fast and is becoming standard equipment for cataract surgeons. But it is not used routinely before cataract surgery everywhere.
Read Also: Combined Cataract Surgery Ups Postop Endophthalmitis Risk
Moreover, fundus photography is the standard of care for preoperative evaluation, but it is limited by opaque media and poor pupil dilation. If the pathologies are missed then it can lead to suboptimal postoperative results, such as unexpected low visual acuity and worsening of the underlying baseline macular pathology.
The researcher included 226 patients who underwent screening with OCT having a median age of 73.2 years, the mean interval from referral to preoperative evaluation was 59 days, out of which 57% of the patients were women.
The study found that OCT images showed normal retinas in 50.9% of the eyes and abnormalities in 40.3% and 8.8% of the images were not interpretable.
The team categorized the macular pathologies. There were 43 eyes with age-related macular degeneration, 27 with epiretinal membrane, 18 with cystoid macular edema, six with vitreomacular traction, four with lamellar defects, and four with some other pathology.
Read Also: Generalized seizures during cataract surgery following peribulbar block: A case report
The interesting finding was that more than half the abnormalities detected on OCT(51.8%) had not been detected during the referral examination.
For 14% of the patients with previously undetected abnormalities, treatment plans were changed to investigate the effect of the new diagnosis. Surgery was deferred, cataract surgery was combined with another procedure, or an adjunct therapy, such as the use of a vascular endothelial growth factor inhibitor or steroids, was prescribed. None of the 14% qualified for multifocal lenses.
Though routine screening with OCT has several benefits a major disadvantage is the cost of diagnosis. Therefore cost-benefit analysis is required.
Source : With inputs from American Academy of Ophthalmology