Generalized seizures during cataract surgery following peribulbar block: A case report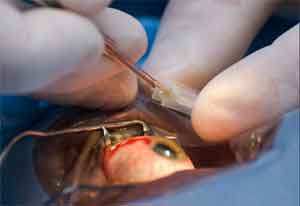 Local anesthesia techniques are commonly used to perform the cataract surgery. Among these techniques, peribulbar anesthesia (PBA), when compared to retrobulbar anesthesia, is more effective and safe. However, peribulbar anesthesia PBA is not without risk. Complications may arise which if not recognized early and resuscitated, can be fatal.
A 70-year-old Indian female was admitted for cataract extraction and lens implant in her left eye. Lignocaine sensitivity was done and showed no abnormal reaction. She developed generalized tonic clonic convulsions following peribulbar block. This case report attempts to highlight the need for a trained personnel, compliance with safety standards in anesthesia, awareness, and early recognition of the possible complications and their management.


For more details click on the link: https://atharvapub.net/index.php/IJCR/article/view/1047/733