Pregnant women with frontal lobe epilepsy at increased risk of seizures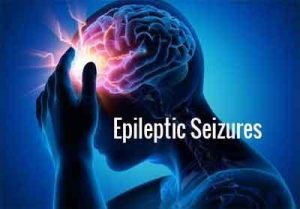 Frontal lobe epilepsy is highly associated with increased risk of seizures in women during pregnancy compared to focal epilepsy or generalized epilepsy.
The researchers at the annual meeting of American Epilepsy Society reported that about half of women with frontal lobe epilepsy experienced more frequent seizures during pregnancy.
In frontal lobe epilepsy, seizures begin in the front of the brain. In focal epilepsy, seizures begin in one area of the brain. In generalized epilepsy, seizures affect both sides of the brain.
Read Also: Pregnant Women with epilepsy have five times higher mortality risk
"Women with frontal lobe epilepsy have the highest risk for seizure worsening during pregnancy -- even with adequate therapeutic dose monitoring -- and need close monitoring during this vulnerable period of their life," said Paula Voinescu, MD, Ph.D., of Brigham and Women's Hospital in Boston.
"As we know from other research, seizures during pregnancy can increase the risk of distress and neurodevelopmental delays for the baby, as well as the risk of miscarriage," Voinescu said in a news release from the American Epilepsy Society.
Voinescu and associates carried on a prospective study of 114 pregnancies in 99 women who were followed at Brigham and Women's from 2013 to 2018. Seizure frequency was analyzed during three periods: 9 months before pregnancy, during pregnancy, and 9 months postpartum.
Read Also: PRAC issues warning for Valproate use during pregnancy
The researchers found that seizures were more frequent nine months after giving birth among 20 percent of those with frontal lobe epilepsy, 7 percent of those with focal epilepsy, and 12 percent of those with generalized epilepsy compared to the time before pregnancy.
Moreover, there was an increased frequency of seizures among women taking more than one epilepsy drug. and in women with frontal epilepsy, seizure worsening was most likely to begin in the second trimester of pregnancy.
The researchers have planned to evaluate the influence of anti-epileptic drugs and specific timing on seizure control during pregnancy and postpartum.