PRAC issues warning for Valproate use during pregnancy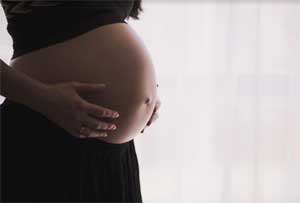 In the European Union medicines containing valproate have been approved to treat epilepsy, bipolar disorder and in some countries for prevention of a migraine also. The European Medicines Agency's experts in medicines safety, the Pharmacovigilance Risk Assessment Committee (PRAC) has recommended new measures to avoid exposure of babies to valproate medicines in the womb as they pose a considerable risk of malformations and developmental problems in all such babies.The PRAC noted that women were still not always receiving the right information in a timely manner and that further measures were needed to help avoid use during pregnancy. Therefore it has issued guidance and warning for Valproate use during pregnancy.
Recommendations of PRAC-
Where licensed for migraine or bipolar disorder: In pregnancy - valproate must not be used.
In female patients from the time they become able to have children – valproate must not be used unless the conditions of a new pregnancy prevention programme (see below) are met.In pregnancy - valproate must not be used. However it is recognised that for some women with epilepsy it may not be possible to stop valproate and they may have to continue treatment (with appropriate specialist care) in pregnancy.
The PRAC has also recommended that the outer packaging of all valproate medicines must include a visual warning about the risks in pregnancy. In addition to boxed text, this may include a symbol/pictogram, with the details to be adapted at national level.


A patient reminder card will also be attached to the outer package for pharmacists to discuss with the patient each time the medicine is dispensed.Companies that market valproate should also provide updated educational materials in the


Assessing patients for the potential of becoming pregnant, and involving the patient in evaluating her individual circumstances and supporting informed decision making,
• pregnancy tests before starting and during treatment as needed,
• counselling patients about the risks of valproate treatment,
• explaining the need for effective contraception throughout treatment,
• carrying out reviews of treatment by a specialist at least annually,
• introduction of a new risk acknowledgment form that patients and prescribers will go through at each such review to confirm that appropriate advice has been given and understood.
As valproate medicines are all licensed at national level, the PRAC recommendations will now be sent to Co-ordination Group for Mutual Recognition and Decentralised Procedures – Human1 (CMDh), which will adopt a position.In the meantime, women who have any concerns should consult their doctor. Women and girls who have been prescribed valproate should not stop taking their medicines without consulting their doctor as doing so could result in harm to themselves or to an unborn child.