Poor blood sugar control and CV risk factors accelerate vascular aging in young type 1 diabetics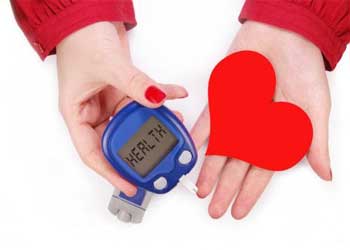 USA: Higher levels of cardiovascular risk factors (CVRFs) and poor blood sugar control contributes to vascular ageing in young people with type 1 diabetes, according to a recent study published in the Journal of the American Heart Association. Cardiovascular risk factors include obesity, hypertension, and dyslipidemia.
Type 1 diabetes (T1D) is one of the most prevalent chronic diseases in young people. This may eventually lead to an increased incidence of cardiovascular diseases (CVD) -- one of the major causes of death in adults with diabetes. Increase in CVD risk in adults is explained by diabetes-related abnormalities in vascular structure and function. However, the prevalence of these abnormalities in youth with T1D is not known.
Also Read: CGM prevents extreme highs and lows of blood sugar in type 1 diabetes
Elaine M. Urbina, Heart Institute, Cincinnati Children's Hospital & the University of Cincinnati, OH, and colleagues aimed to demonstrate that higher burden of CVRFs was associated with arterial stiffness in patients having T1D onset before 20 years of age. And, also determined if cardiac autonomic neuropathy (CAN) can predict arterial parameters independently.
For the purpose, the researchers examined arterial parameters and CVRFs in 1809 youth with T1D. They investigated CVRFs, demographics, arterial parameters, and other health data in participants at T1DM onset and 5 years later. On examination, they found that:


All arterial parameters were higher in participants with glycated haemoglobin ≥9% and pulse wave velocity was higher with lower insulin sensitivity or longer duration of diabetes mellitus.


Differences in arterial parameters were found by sex, age, and presence of obesity, hypertension, or dyslipidemia.


In multivariable models, higher glycated haemoglobin, lower insulin sensitivity, body mass index, blood pressure, and lipid areas under the curve were associated with accelerated vascular ageing.


Also Read: Temelimab -A promising disease-modifying therapy for patients with type 1 diabetes
"Interventions to improve blood sugar control and address known CVRFs would likely benefit young people with type 1 diabetes, potentially preventing future cardiovascular events," concluded the authors.
To read the complete study follow the link:
https://doi.org/10.1161/JAHA.118.010150