Poor air quality may worsen dry eye disease conditions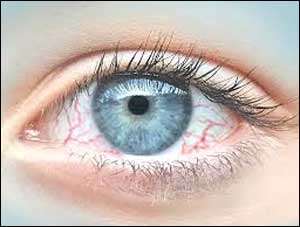 The ocular surface comprises the eyelids, lacrimal glands, conjunctiva, and cornea and any disorder in these structures can be classified as an ocular surface disorder (OSD). OSD includes conditions like Dry Eye Disease (DED), blepharitis and meibomian gland dysfunction (MDG), allergic eye diseases (AED), chemical and thermal burns. A new study presented at the American Society for Cataract and Refractive Surgery meeting established an association between poor air quality and dry eye disease.
Increased levels and activities of matrix metalloproteinases (MMPs), particularly MMP-9, have been detected in the tears and ocular surface epithelial and inflammatory cells in dry eye. MMPs have been found to participate in the disruption of tight junctions in the apical cornea epithelium leading to their accelerated desquamation and barrier disruption.
The study found that poor air quality resulting from forest fires in the Pacific Northwest was associated with a decrease in MMP-9 improvement in patients being treated for the ocular surface disease.
Also Read: Migraine patients at risk for dry eye: JAMA
Laura M. Periman presented results of a retrospective chart review of 72 patients who were being treated with intens pulsed light therapy for the ocular surface disease.
While patients had a highly statistically significant reduction in MMP-9 throughout treatment, during times of poor air quality – as measured by local air quality index scores – MMP-9 decreased.
"When we looked at the raw data...we went back and looked at the air quality index, and MMP-9 actually went up with a worsening air quality index," Periman said.
Also Read: Positive results for voclosporin ophthalmic solution in Dry Eye: Phase 2 study
Forest fires, being a perennial problem at the end of each summer in certain areas, such as the Pacific Northwest where Periman conducted her study, the association between the air quality and the effects it can have on eyes should be noted, she said.
"We are used to thinking about our pulmonary patients as being vulnerable, our asthmatics, etc., but I want us to start thinking about the dry eye patient as a vulnerable patient during periods of poor air quality as well," Periman said.