Migraine patients at risk for dry eye: JAMA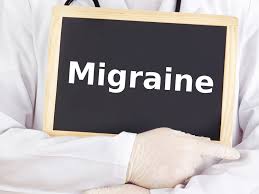 USA: Migraine patients are at higher risk of getting dry eye disease (DED) compared with the general population, finds a 10-year long study published in the journal JAMA Ophthalmology.
The study, involving almost 73,000 people cared for at ophthalmology clinics in North Carolina, was conducted by Richard Davis, an ophthalmologist at the University of North Carolina, Chapel Hill, and colleagues to determine the strength of the association between DED and migraine headaches.
Also Read: How to manage Dry Eyes in cold weather?
Key Findings:


After accounting for certain medication use and other factors—people with migraine had a 20 percent higher risk of having dry eye disease.


The relationship seemed to strengthen with age, especially for women.


For men aged 65 or over, having migraines nearly doubled the odds of also having dry eye disease, and women of the same age had almost 2.5 times the risk, the researchers said.


Also Read: Migraine with aura linked to risk of stroke only after age 50 years
The bottom line is -- Physicians caring for patients with a history of migraine headaches should be aware that these patients may be at risk for [concurrent] dry eye disease.
According to background information in the new study, anywhere from 8 percent to 34 percent of adults may be affected by dry eye. It's a disorder of the tear film on the eye's surface that "results in symptoms of discomfort, visual disturbance" and other ocular issues that can really lessen a person's quality of life, the study authors explained.
Link between Dry Eye and Migraine
According to the report, similar "underlying inflammatory processes" at the cellular level are known to play key roles in both dry eye disease and migraine.
"Inflammatory changes in dry eye disease might trigger similar events in neuromuscular tissue, leading to the development and propagation of migraine headaches," the authors theorized. Or excessive dryness of the eye's surface might work on key nerve pathways to help trigger migraines, they added.
Whatever the connection, doctors need to be on the lookout that a patient with one of these conditions is at higher risk for the other, Davis and his colleagues concluded.
For further reference log on to
10.1001/jamaophthalmol.2019.0170
Source : With inputs from JAMA Ophthalmology