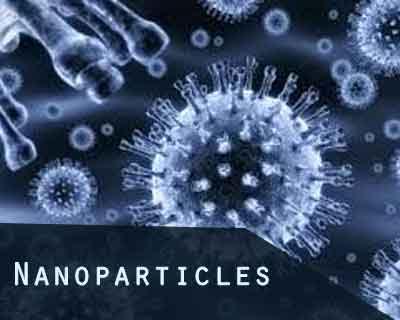 The nanoparticle in situ gel combination can now be used to increase the availability of levofloxacin at the corneal surface, according to a recent study published in the International Journal of Biological Macromolecules.
Ameeduzzafar et al conducted different experiments using chitosan nanoparticles to encapsulate levofloxacin. The study compared the antimicrobial property of the levofloxacin-chitosan nanoparticle in situ gel with levofloxacin(LFX) solution using nutrient agar media with the cup-plate method.
Chitosan is a naturally-occurring polycationic hydrophilic polymer that is widely used in ophthalmic formulations with bioadhesive characteristics, permeability-enhancing properties, and antibacterial activity.
The researchers found that higher antibacterial activity was demonstrated against P. aeruginosa and S. aureus. The pharmacoscintigraphic study revealed reduced corneal clearance, naso-lachrymal drainage and higher retention of levofloxacin compared with the LFX solution. The optimized formulation was found to be non-irritating and safe for topical ophthalmic use as assessed by the HET-CAM test and goat corneal histopathologic examination. The shelf life of the formulation is approximately two years.
The authors concluded that the levofloxacin-loaded chitosan nanoparticles in situ gel system are an efficient carrier for ocular delivery of LFX. They further added that the formulation has not only enhanced corneal residence time but has also improved antimicrobial activity against P. aeruginosa and S. aureaus.
Chitosan nanoparticles were prepared by ionic gelation method using chitosan and sodium tripolyphosphate. The optimized formulation, after evaluating various physiochemical parameters was converted into a liquid form that changes into a gel form once in contact with the eye ('sol-gel' system). This increases corneal residence time and improves drug surface retention. The formulations showed the particle size in nanometric range with high levofloxacin drug loading and entrapment efficiency.
For more information log on to https://doi.org/10.1016/j.ijbiomac.2017.11.170