New glaucoma treatment lasting long with better penetration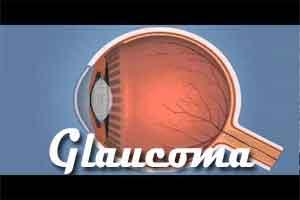 Most medications targeting optic neuropathies are administered as eye drops. However, their corneal penetration efficiencies are typically < 5%. There is a clear, unmet need for novel transcorneal drug delivery vehicles. Vikramaditya Yadav a professor of chemical and biological engineering, and biomedical engineering at UBC and his team have developed a hydrogel that when filled with thousands of nanoparticles containing cannabigerolic acid (CBGA), a cannabis compound has shown promise in relieving glaucoma symptoms.Eye drops developed by researchers could one day treat glaucoma while you sleep - helping to heal a condition that is one of the leading causes of blindness around the world.
The researchers applied the drops on donated pig corneas, which are similar to human corneas, and found that the drug was absorbed quickly and reached the back of the eye.
"You would apply the eye drops just before bedtime, and they would form a lens upon contact with the eye. The nanoparticles slowly dissolve during the night and penetrate the cornea. By morning, the lens will have completely dissolved," said Yadav.
Previous research shows that cannabinoids like CBGA are effective in relieving glaucoma symptoms, but no cannabis-based eye drops have so far been developed because cannabinoids don't easily dissolve in water, according to the researchers.
"By suspending CBGA in a nanoparticle-hydrogel composite, we have developed what we believe is the first cannabinoid-based eye drops that effectively penetrate through the eye to treat glaucoma. This composite could also potentially be used for other drugs designed to treat eye disorders like infections or macular degeneration," said study co-author Syed Haider Kamal, a research associate in Yadav's lab.
Explore further: Scientists engineer drug delivery device that treats glaucoma directly inside the eye
More information:
Maryam Kabiri et al, A stimulus-responsive, in situ-forming, nanoparticle-laden hydrogel for ocular drug delivery,
Drug Delivery and Translational Research
(2018).
DOI: 10.1007/s13346-018-0504-x
Source : with inputs