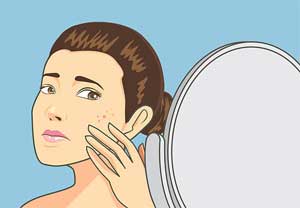 A new study published in Dermatological Survey reports that platelet-rich plasma and subcision act synergistically to improve the appearance of acne scars.
Autologous platelet-rich plasma (PRP) is a novel treatment option for acne scar management and can be used as an adjuvant to acne scar revision procedures. Platelet-rich plasma (PRP), also termed autologous platelet gel, plasma rich in growth factors (PRGF), platelet concentrate (PC), is essentially an increased concentration of autologous platelets suspended in a small amount of plasma after centrifugation.
Read Also: Trials establish efficacy of tretinoin lotion in acne
Nitika S. Deshmukh and associates performed an experimental analytical study to compare the efficacy of autologous PRP and subcision against subcision alone in acne scars.
The study conducted over a period of 2 years involved forty patients. It was a split-face study in which the right side of the face was the study side where autologous PRP was injected into each scar after performing subcision. The left side of the face was the control side where the only subcision was performed. Digital photographs were taken at every sitting. The analysis was performed using the Wilcoxon signed-rank test and Mann-Whitney tests in SPSS software.
Read Also: An effective, Safe Combo Therapy for Severe Inflammatory Acne
The study showed that platelet-rich plasma and subcision showed greater improvement (32.08%) in postacne scars as compared to subcision alone (8.33%). Moreover, rolling acne scars responded greatest (39.27%) followed by box-type scars (33.88%).
Acne has a prevalence of 90% among adolescents out of which facial scarring affects 75% of patients. Acne is a chronic, inflammatory skin condition that causes spots and pimples, especially on the face, shoulders, back, neck, chest, and upper arms. Whiteheads, blackheads, pimples, cysts, and nodules are all types of acne.

For full information log on to 10.1097/DSS.0000000000001614