PGI study refutes ACP guidelines ,recommends strict HbA1C adherence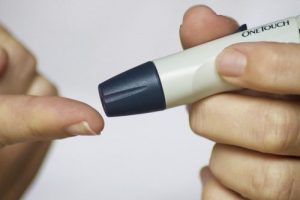 Researchers at PGI Chandigarh, India have conducted a study that clearly indicates that strict adherence to HbA1C < 7% is necessary for impeding the development of Diabetes from Prediabetes. The study"Alterations in Mitochondrial Oxidative Stress and Mitophagy in Subjects with Prediabetes and Type 2 Diabetes Mellitus" has been published in Frontiers in endocrinology.
Medical Dialogues has earlier reported that the American College of Physicians (ACP) guidelines released in early 2018 recommend that HbA1c between 7% and 8% was okay for T2DM patients and had suggested a relaxation of blood sugar control targets or HbA1C for most patients with Type 2 diabetes more than 7 %. The guidelines had further added that there was no proof of benefit for targets of HbA1c below 7%.
This led to a controversy among the medical fraternity across the globe and moving a step ahead Indian doctors refuted the ACP guidelines.
Read Also: HbA1c between 7% and 8% okay for T2DM patients-New ACP Guidelines
Dr Bhansali and colleagues at Department of Endocrinology PGIMER, Chandigarh, India have conducted a study and found that keeping HbA1C < 7% may delay progression of Prediabetes to T2DM.
This study aimed to assess the impact of increasing severity of hyperglycemia on mitochondrial stress and mitophagy. It is known that hyperglycemia-mediated oxidative stress impedes cell-reparative process like autophagy, which has been implicated in impairment of β-cell function in type 2 diabetes mellitus (T2DM).
The researchers further found that increasing hyperglycemia is associated with a progressive rise in oxidative stress and altered mitochondrial morphology. Sustenance of mitophagy at HbA1C < 7% (53 mmol/mol) strengthens the rationale of achieving HbA1C below this cutoff for good glycemic control. An "adaptive" increase in mitophagy may delay progression to T2DM by preserving the β-cell function in subjects with prediabetes.
Mitophagy is a process where only healthy mitochondria remain — which is so very essential for normal beta cell function which delays the progression of prediabetes to diabetes and also delays complications of diabetes.
For further reference log on to:
doi:
10.3389/fendo.2017.00347.eCollection 2017
[poll id=110730]
Source : Press Release