PGI study finds Music reduces pain in burn patients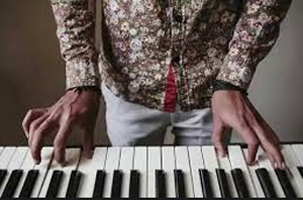 According to a new study conducted at PGI study, Music therapy reduces pain in burn patients. The study titled Effect of Music Therapy on Pain Perception, Anxiety, and Opioid Use During Dressing Change Among Patients With Burns in India: A Quasi-experimental, Cross-over Pilot Study' has been published in Ostomy Wound Management Journal.
Latika Rohilla And colleagues at PGI conducted a study in an eight-bed burn unit of the premier institute to assess the effect of music therapy on pain, anxiety, opioid use, and hemodynamic variables during burn dressing change.
It is well documented that music significantly impacts well being of an individual. It is not only a stress buster, but music therapy has also been used by doctors and therapists to lower High Blood Pressure. Now researchers at Postgraduate Institute of Medical Education and Research (PGIMER) have found that music therapy reduces pain and anxiety of the burn patients while undergoing dressing.
Please also read
Music enhances effect of medicines used for High Blood Pressure
In the quasi-experimental, cross-over pilot study conducted over 2-month,10 patients in a tertiary care burn unit who were >10 years old, conscious, able to respond, and oriented to time, place, and person participated. Their dressings were changed every other day alternating between the control (standard pain management) and experimental (control plus patient-selected music) intervention. Doctors selected 10 instrumental music pieces. The music was played using MP3 players and earphones at the bedside of the patient 30 minutes before and for 30 minutes after each dressing. All the patients were asked to rate their pain from 0 (no pain) to 10 (extremely intolerable pain).
The pain was assessed using a numerical rating scale whereas anxiety was scored using the State-Trait Anxiety Test (higher scores indicated more pain and anxiety), and other hemodynamic parameters and analgesics were recorded. For statistical analysis, Wilcoxon Test and chi-squared tests were utilized.
It was found that median pain scores and median anxiety scores were significantly lower during the experimental than during the standard dressing change, respectively, and opioids were used significantly less frequently during the experimental change.
The study concludes, "Pain management is an ever-growing challenge faced by the burn care team. Music therapy can help reduce the level of pain, anxiety, and opioid use during dressing change among the burn patients."
For further reference log on to :
Ostomy Wound Management 2018;64(10):40–46 doi
: 10.25270/owm.2018.10.4046
Source : With inputs from Ostomy Wound Management Journal