Perioperative blood management- International group releases consensus statement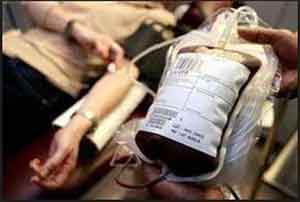 GERMANY: A new expert consensus statement has been released on pre-operative anaemia, red blood cell (RBC) transfusion thresholds for adults and implementation of patient blood management (PBM). The recommendations were established by an international panel of experts who took part in the 2018 PBM International Consensus Conference.
Erhard Seifried, the German Red Cross Blood Transfusion Service Baden-Wuerttemberg-Hessen, and co-authors, who made up the multidisciplinary expert panel with representatives from 33 countries, had performed a meta-analysis of 145 studies in creating 10 clinical recommendations for PBM.
Blood transfusion is one of the most frequently used therapies worldwide and is associated with benefits, risks, and costs.
Also Read: Blood transfusion during oncosurgery increases cancer recurrence risk
The major key recommendations published in the renowned journal
JAMA
include:


Pre-operative anemia should be managed and detected early enough before elective surgery.


Iron supplementation should be used for the reduction of RBC transfusion rate in adult pre-operative patients with iron-deficient anemia undergoing elective surgery.


Erythropoiesis-stimulating agents should not be used routinely for adult pre-operative patients with anemia undergoing elective surgery.


Short-acting erythropoietin should be considered in addition to iron supplementation in adult pre-operative patients with hemoglobin levels less than 13 g/dL undergoing elective major orthopedic surgery to reduce transfusion rates.


Red blood cell (RBC) transfusion thresholds of hemoglobin 7 g/dL and 7.5 g/dL for stable but critically ill patients and those undergoing cardiac surgery, respectively (strong recommendations)


Restrictive transfusion threshold (hemoglobin concentration <8 g/dL) in patients with hip fracture and cardiovascular disease or other risk factors.


Restrictive transfusion threshold (hemoglobin concentration 7-8 g/dL) in hemodynamically stable patients with acute gastrointestinal bleeding.


Also Read: A Case of Haemolytic Anemia due to Scorpion Bite
"Clinicians can consider the panel's transfusion threshold recommendations as follows: If the sole consideration for transfusing a patient is the hemoglobin level, then a restrictive threshold should be used," concluded Michelle Zeller, MD, of Canadian Blood Services in Hamilton, Ontario, and Richard Kaufman, MD, of Brigham and Women's Hospital in Boston, wrote in an accompanying editorial.
The new guidelines "should be widely embraced" even if there are several caveats, they added.
For one, the decision to transfuse or not to transfuse takes more than just a hemoglobin level, the editorial cautioned: "A hemoglobin level provides an estimate of the circulating red cell mass but reveals nothing about tissue oxygenation, which RBC transfusion is meant to address. Given the same level of anemia, some patients fare better than others."
"The guideline fails to address a fundamental pillar of PBM: minimizing bleeding by optimizing coagulation," Zeller and Kaufman added. "In particular, antifibrinolytic agents have been shown to be safe and efficacious in decreasing allogeneic RBC transfusions in many perioperative settings. The guideline focuses almost entirely on RBC transfusion; platelets and plasma are hardly mentioned."
For detailed study log on to 10.1001/jama.2019.0554
Source : With inputs from JAMA