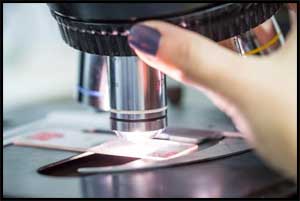 For percutaneous image-guided biopsies of spinal tumorous lesions, diagnostic yield was 80% and the size, bone matrix, and final diagnosis of lesions affected the diagnostic yield of percutaneous image-guided biopsies reports a retrospective review published in the American Journal of Roentgenology.
Percutaneous biopsies are the most frequent interventional radiographic procedure. Their increased use is related to new imaging techniques facilitating needle placement, the greater safety of small needles, and advances in cytology.
So Yeon Yang and his colleagues conducted a study to determine the diagnostic yield of percutaneous biopsy of osseous spinal lesions under CT and fluoroscopy guidance and to analyze lesion-related and technical factors affecting higher diagnostic yield.
The investigators retrospectively reviewed 247 consecutive percutaneous spinal biopsies and recorded the following information: size, anatomic location, and the bone matrix of lesions; guiding modality; years of attending physicians' experience; the number of approaches; the pathologic result of initial biopsy; and final diagnosis. The pathologic results of the initial biopsies were classified as diagnostic or nondiagnostic. Of the initial 247 biopsies, 197 (80%) biopsies were diagnostic.
Read Also:Newly developed spongy polymer can help repair spine   
Key Findings
On multivariate analysis, size, bone matrix, and final diagnosis of the lesion were significant factors affecting biopsy yield.
Biopsies of large lesions (≥ 20 mm) showed higher diagnostic yield than biopsies of small lesions.
Biopsies of lytic lesions had the highest diagnostic yield (88%), followed by biopsies of mixed (84%), sclerotic (67%), and isodense lesions (61%).
Differences were significant for diagnostic yields of biopsies of lytic versus sclerotic lesions and lytic versus isodense lesions.
Biopsies of metastases had a significantly highest diagnostic yield (97%), followed by biopsies of primary malignancies (84%) and benign lesions (39%).
A spinal tumor is a growth that develops in or near the spinal cord or within the bones and discs of the spine. Spinal tumors may be cancerous (malignant) or noncancerous (benign). Spine tumors, both benign and malignant can cause significant disability when they occur in the spine.
For reference log on to https://www.ajronline.org/doi/abs/10.2214/AJR.17.18817