Newly developed spongy polymer can help repair spine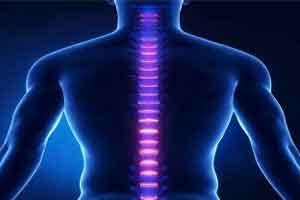 Washington D.C : A team of researchers has come up with a new treatment to repair the damaged spines using a biodegradable spongy polymer.

When surgically placed in the damaged vertebrae, the polymer graft grows up to be just the right size and shape to fix the spinal column.

Researcher Lichun Lu from Mayo Clinic said that the overall goal of this research is to find ways to treat people with metastatic spinal tumors. The spine is the most common site of skeletal metastases in cancer patients, but unlike current treatments, their approach is less invasive and is inexpensive.

To develop it, Lu and her postdoctoral fellow, Xifeng Liu, sought a material that could be dehydrated down to a size compatible with posterior spinal surgery, and then, once implanted, absorb fluids from the body, expanding to replace the missing vertebrae.

This information is key for determining the optimal size of a spinal implant for use in restorative surgery. The team identified a combination of materials that are biocompatible in animals and that they believe will work in humans.

The work is presented at the 251st National Meeting & Exposition of the American Chemical Society (ACS).
Source : ANI