Overdose of erectile dysfunction drug leads to retinal toxicity- JAMA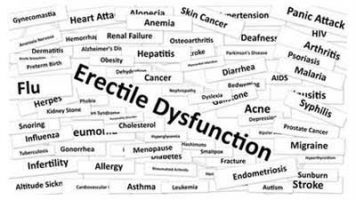 A unique and interesting case of retinal toxicity associated with excessive Sildenafil ingestion was reported in JAMA Opthalmology.
The case described a man in his mid-50s from Massachusetts who developed vision loss after consuming an entire bottle of liquid sildenafil. His reports revealed bilateral central ring scotomata of 2 months' duration after ingestion of liquid sildenafil.
He reported that he consumed the entire 30-mL bottle (total dose, 750 mg, almost 10 times the recommended dose of 80 mg) and experienced debilitating night blindness, photophobia, and central doughnut-shaped field defects in both eyes.
Read Also: Psoriasis patients at increased risk of erectile dysfunction
Tests showed that the man had problems with his retinal cells, which are the light-sensitive cells at the back of the eye that convert light into electrical signals that are sent to the brain.
Read Also: More than three-quarter of Diabetic males have Erectile Dysfunction: Ganga Ram Hospital Study
The mode of action of sildenafil causing eye problems is still unknown. Sildenafil works to treat erectile dysfunction by inhibiting an enzyme called phosphodiesterase 5 (PDE5), which plays a role in regulating blood flow to the penis. But sildenafil also inhibits a related enzyme called phosphodiesterase type 6 (PDE6), which is found in retinal cells. According to the researchers, this inhibition may lead to the buildup of a molecule that is toxic to retinal cells.
The nyctalopia and photophobia improved in the patient discussed in the case within days, but central ring scotomata persisted. He was a frequent sildenafil user prior to this episode and noted transient photophobia with sildenafil use in the past.
"Unfortunately, there is no treatment for the condition, and the patient didn't return for follow-up appointments, so it's unclear if his vision ever improved," said lead case-report author Dr. Hilary Brader.
For full information log on to https://jamanetwork.com/journals/jamaophthalmology/article-abstract/2720488
Source : With inputs from JAMA Opthalmology