Once-weekly thyroxine good enough in thyroxine-resistant hypothyroidism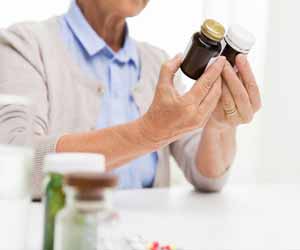 India: The most common cause of poor control of hypothyroidism is non-compliance with thyroxine therapy. Now, a recent study published in the Journal of the Endocrine Society has found once-weekly thyroxine (OWT) to be beneficial for the majority of patients in the long-term treatment of thyroxine-resistant hypothyroidism compared with standard daily thyroxine (SDT).
Noncompliance with thyroxine therapy is the most common cause of poor control of hypothyroidism. This can be attributed to the inconvenience of taking the medication in a fasting state, waiting for 60 minutes for the next meal or beverage, and avoiding other medications that may interfere with the absorption of thyroxine. OWT with doses <3 mg/d is a safe treatment alternative to SDT therapy for treating hypothyroid patients. OWT has been recommended by the American Thyroid Association for older adults and patients dependent on caregivers for thyroxine therapy.
Abilash Nair, Department of Endocrinology and Metabolism, Government Medical College Thiruvananthapuram, Kerala, India, and colleagues conducted this open-label prospective study to evaluate the effectiveness of OWT for patients with thyroxine-resistant hypothyroidism and its outcome for patients taking it over the long term at home.
The study included patients who took thyroxine doses of >3 μg/kg/d, with or without normalization of TSH. They were administered directly OWT or unobserved SDT according to patient preference based on their weight for 6 weeks. Patients on OWT were advised to continue the same at home without supervision.
Read Also: Levothyroxine offers no benefit in subclinical hypothyroidism in elderly, finds JAMA Study
Key findings of the study include:


Twenty-six of 34 patients on OWT and 7 of 18 patients on SDT achieved a TSH <10 μIU/mL (P < 0.05), and 2 patients from the SDT arm were lost to follow-up.


During home treatment, 15 of 25 at 12 weeks and 19 of 23 contactable patients at a median follow-up of 25 months maintained TSH below target.


The thyroxine absorption test was unable to predict the normalization of TSH at 6 weeks of OWT therapy.


No adverse events were seen with OWT-treated patients over the 12-week follow-up period.


OWT has significantly higher efficacy (OR = 5.1) than SDT for patients with thyroxine-resistant hypothyroidism and is not associated with side effects.


Read Also: No thyroid hormones replacement in subclinical hypothyroidism: Expert Panel
"In the real-world setting, OWT is a safe and effective alternative for long-term use by patients with poor control of hypothyroidism or apparent thyroxine resistance when compared with a daily dose of thyroxine," concluded the authors.
The study, "Efficacy and Safety of Once-Weekly Thyroxine for Thyroxine-Resistant Hypothyroidism," is published in the Journal of the Endocrine Society.
DOI: https://doi.org/10.1210/js.2019-00212
Source : Journal of the Endocrine Society