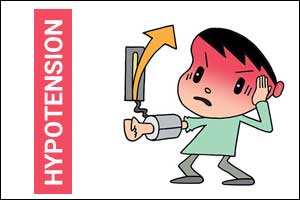 Preoperative angiotensin-converting enzyme inhibitor (ACEI)  dose is associated with a significant reduction in the risk of intraoperative hypotension in patients undergoing surgery, according to a study published in the Journal of Hospital Medicine.
Approximately 85%of the surgeries performed involve noncardiac, nonvascular (NCNV) procedures. Hypertension is among the most common chronic conditions encountered in patients planning surgery, and ACEIs are among the most frequently prescribed antihypertensive medications.
Jason F. Shiffermiller et al. conducted a study to compare the effect of 2 protocols for preoperative ACEI management on the risk of intraoperative hypotension among patients undergoing noncardiac, nonvascular surgeries.
Previous studies have suggested that that renin–angiotensin–aldosterone system (RAAS) inhibitors are associated with intraoperative hypotension(IH) among patients undergoing cardiac or vascular surgeries which increases the risk of 30-day mortality, and the duration of intraoperative hypotension increases the risk of end-organ damage.
Read Also: Beware -Orthostatic hypotension may be sign of future cardiovascular disease
The researchers performed a prospective randomized controlled trial and patients who had been taking an ACEI for at least 6 weeks were included in the study but patients taking angiotensin receptor blockers were excluded. Serum creatinine level was measured at the preoperative visit and on postoperative day 1.
The primary outcome was IH defined as any SBP < 80 mm Hg occurring from the administration of the first induction agent through transfer to the postanesthesia care unit (PACU). Secondary analyses included postoperative acute kidney injury (AKI), postoperative hypotensive and hypertensive episodes, cardiac events, and mortality.
Key study findings:

Intraoperative hypotension occurred less frequently in the omission group  55% than in the continuation group 69%.
Postoperative hypotensive events were also less frequent in the ACEI omission than in the continuation group.
However, postoperative hypertensive events were more frequent in the omission group than in the continuation group.
The authors concluded that the study showed that ACEI continuation is associated with an increased frequency and cumulative duration of intraoperative hypotension.
For reference log on to https://www.journalofhospitalmedicine.com/jhospmed/article/170933/hospital-medicine/prospective-randomized-evaluation-preoperative-angiotensin