Nutritional supplements of no benefit in preventing depression: JAMA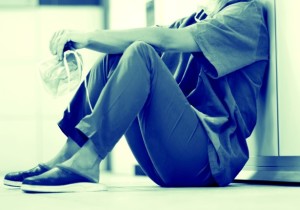 Multinutrient supplementation compared with placebo does not prevent depression in overweight or obese adults, concludes, the largest randomized clinical trial MooDFOOD that studied the effects of nutritional strategies on the prevention of the major depressive disorder (MDD).
Findings are published in the
Journal of the American Medical Association.
More than 40 million Europeans experience a major depressive disorder. One in ten men and one in five women suffer from clinical depression at least once during their lifetime. Depression is one of the most prevalent and disabling disorders in the EU.
Given the increasing prevalence of depression, more people are actively searching for ways to decrease their risk through lifestyle modification, but are often overwhelmed by confusing and contradictory information. To help European citizens the MooDFOOD project has developed evidence-based nutritional strategies to help prevent depression.
The trial, conducted by Mariska Bot, Amsterdam UMC, Amsterdam, the Netherlands, and colleagues involved over 1000 participants who were overweight or had obesity. The participants were identified as being at elevated risk for depression but who were not currently depressed, from four European countries -the Netherlands, the United Kingdom, Germany, and Spain. They were randomized to receive either nutritional supplements containing folic acid, vitamin D, zinc, selenium or to a pill placebo and half of the participants also received a behavioural lifestyle intervention intended to change dietary behaviours and patterns.
Participants were allocated to placebo without therapy (n = 257), placebo with therapy (n = 256), supplements without therapy (n = 256), and supplements with therapy (n = 256).
"Daily intake of nutritional supplements over a year does not effectively prevent the onset of a major depressive episode in this sample. Nutritional supplements were not better than placebo. Therapeutic sessions aimed at making changes towards a healthy dietary behaviour did also not convincingly prevent depression," reports Dr. Bot.
Also Read: Vitamin D supplementation improves depression in MS patients
Findings of the Trial:


During the 12-month follow-up, 105 (10%) developed MDD: 25 (9.7%) patients in the placebo without therapy, 26 (10.2%) in the placebo with therapy, 32 (12.5%) in the supplement without therapy, and 22 (8.6%) in the supplement with therapy group.


None of the treatment strategies affected MDD onset.


The odds ratio (OR) for supplements was 1.06 (95% CI, 0.87-1.29); for therapy, 0.93 (95% CI, 0.76-1.13); and for their combination, 0.93 (95% CI, 0.76-1.14; P for interaction, .48).


One person in the supplementation with the therapy group died.


Twenty-four patients in each of the placebo groups and 24 patients in the supplementation with the therapy group were hospitalized, and 26 patients in the supplementation-only group were hospitalized.


Also Read: Weekend working associated with increased depression risk, suggests new study
"Among overweight or obese adults with subsyndromal depressive symptoms, multinutrient supplementation compared with placebo and food-related behavioural activation therapy compared with no therapy did not reduce episodes of major depressive disorder during 1 year," write the authors. "These findings do not support the use of these interventions for prevention of the major depressive disorder, "they concluded.
For further reference log on to
10.1001/jama.2019.0556