Novel Oral Antibiotic for C. Difficile Infection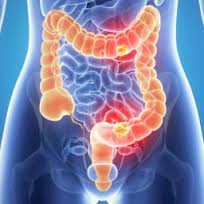 ACX-362E was granted Qualified Infectious Disease Product designation by theFood and Drug Administration (FDA) for the treatment of the patients infected with C. Difficile, announced Acurx Pharmaceuticals.
ACX-362E is a targeted, narrow-spectrum oral antibiotic that blocks the DNA replication process through inhibition of polymerase III, which is bactericidal. The Company is planning a Phase 1 clinical trial of the treatment in the fourth quarter of 2018, with an anticipated completion date during the second quarter of 2019.
A QIDP is defined as an antibacterial or antifungal drug for human use intended to treat serious or life-threatening infections, including those caused by an antibacterial or antifungal resistant pathogen, including novel or emerging. Given the QIDP designation, the antibiotic will be eligible for certain benefits and incentives for the development of new antibiotics available under the Generating Antibiotic Incentives Now Act (the GAIN Act).
Almost half a million individuals are treated for CDI in the US each year, according to the Centers for Disease Control and Prevention In 2013, the Agency designated Clostridium difficile as an urgent drug-resistant threat to the US.
"In an era of emerging bacterial threats where the development of new antibiotics is needed, our new therapeutic approach has a novel mechanism of action and molecular target that qualifies it as a truly innovative anti-infective agent," said Robert J. DeLuccia, managing partner of Acurx.
Clostridium difficile often called C. difficile is a bacterium that can cause symptoms ranging from diarrhea to life-threatening inflammation of the colon. Illness from C. difficile most commonly affects older adults in hospitals or in long-term care facilities and typically occurs after use of antibiotic medications. However, studies show increasing rates of C. difficile infection among people traditionally not considered high risks, such as younger and healthy individuals without a history of antibiotic use or exposure to healthcare facilities.
Some people carry the bacterium C. difficile in their intestines but never become sick, though they may still spread the infection. Signs and symptoms usually develop within five to 10 days after starting a course of antibiotics but may occur as soon as the first day or up to two months later
Source : press release