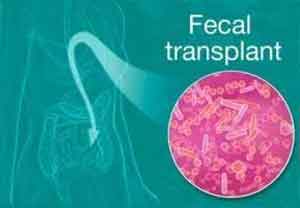 Why The Research Is Interesting: Clostridium difficile infection (CDI) causes inflammation of the colon and severe diarrhea. The infection occurs when normal gut bacteria are disrupted. Fecal transplants to re-establish normal gut bacteria are the most effective treatment for preventing CDI in people who have already had the infection. Giving the treatment by a pill would save time and cost relative to giving the treatment by colonoscopy if the two treatments were no different.
Who and When: 116 patients with recurrent CDI enrolled from October 2014 to September 2016 and followed through 2016.
What (Study Measures):
Exposure: Patients were nearly evenly divided to receive a fecal transplant using a capsule or colonoscopy.
Outcome: Number of recurrent CDIs 12 weeks after fecal transplant.
How (Study Design): This was a noninferiority randomized clinical trial (RCT). Noninferiority RCTs are designed to assess whether one treatment (in this case capsule-based fecal transplant) was "no worse" than a comparison treatment (colonoscopy-based fecal transplant).
Authors: Dina Kao, M.D., F.R.C.P.C., of the University of Alberta, Edmonton, Canada, and coauthors.
Results: Recurrent CDI was prevented after a single treatment in 96 percent of patients in both groups after 12 weeks; more patients who received capsules rated their experience as "not at all unpleasant."
Study Limitations: Patients with severe and complicated CDI were excluded, so the findings may not apply to those cases.
Study Conclusions: Fecal transplant using oral capsules may be as effective as colonoscopy to prevent recurrent CDI.