Novel Blood Test for Irritable bowel syndrome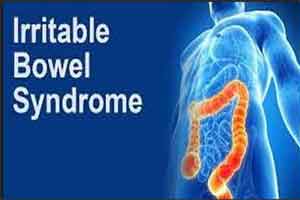 Ibs-smart™, a second-generation blood test for Irritable Bowel Syndrome (IBS) offers an advancement in the specificity and accuracy of measuring two antibodies (anti-CdtB and anti-vinculin) in diagnosing Diarrhea Predominant and Mixed-Type IBS (IBS-D and IBS-M), announced Gemelli Biotech.
ibs-smart™ tests a patient's blood for anti-CtdB and anti-vinculin, two known biomarkers of post-infectious IBS-D and IBS-M. The test has been developed by Gemelli Biotech and uses patented technology exclusively licensed from Cedars-Sinai, where the biomarkers for IBS were first discovered.
Read Also: Tenapanor effective for Irritable Bowel Syndrome With Constipation
It is not easy to diagnose IBS. Patients suffer from IBS symptoms for an average of 6 years before finally being diagnosed in part because there is no biomarker for this disease. Instead, they have had to rely on a diagnosis using an exclusionary approach which is invasive for patients and expensive.
"When you diagnose a patient with Irritable Bowel Syndrome through a process of elimination, it takes a serious toll on the patient, financially and emotionally," says Dr. Mark Pimentel, co-founder of Gemelli Biotech.
The results of the ibs-smart™ test are available within 48 hours. A positive result indicates that a patient has IBS-D with a positive predictive value of greater than 90%. The test does not provide definitive results for patients with constipation-predominant IBS
Read Also: Vitamin D supplements could ease painful Irritable Bowel Syndrome
"A blood test for IBS is a paradigm shift in Irritable Bowel Syndrome diagnostics, which will impact millions of people," says Matt Mitcho, Gemelli Biotech's CEO. "Replacing the traditional path of invasive, expensive procedures from CT scans to multiple colonoscopies with a simple blood test allows for a faster diagnosis. A faster diagnosis most importantly means a faster path to treatment and reduced costs."
The Company notes that while it is generally not known whether medications affect the test, it is possible that advanced anti-inflammatory drugs may potentially reduce antibodies and result in a false negative test.
Source : press release